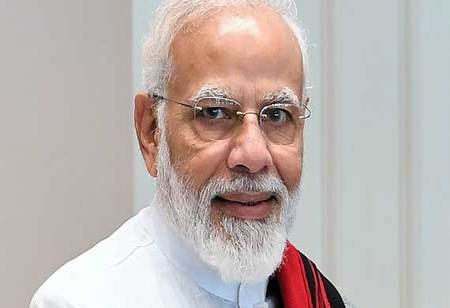 CEO Insights team, Press Release
The nation was just five days away from Lockdown 3.0 getting over, when our Prime Minister Narendra Modi addressed the nation last night to speak about the way forward. He mentioned that the Lockdown 4.0 will be in a new form as the pandemic seems not going away soon. "I understand that we are in the middle of a crisis, but we cannot let our life revolve around it. We need to strictly follow guidelines and make our country self-reliant," said PM Modi. The decision to extend the lockdown was taken post discussion with all the states, the details of which will be informed before May 18.
The PM also announced a financial package of Rs.20 lakh crore to deal with the economic crisis due to COVID-19. This includes the recent decisions by the RBI and an earlier package announced at the start of the lockdown by the finance minister. The package that nearly amounts to 10 percent of the country's GDP will focus on areas akin to land, labour, liquidity and law, and will help small businesses, labourers (including the migrant labourers), farmers, the middle class and cottage industries.
"Economy with potential for quantum jump infrastructure, technology-driven system demography and an intelligence-driven supply chain system"
He adds, "This will play an important role in the 'Atmanirbhar Bharat Abhiyan'." The FM Nirmala Sitharaman will address the nation in a series of press conferences in the coming days to give the details about this package.
Highlighting on the age old tradition of India – Vaudhaiva Kutumbakam, the PM also stresses on self-reliance for the country as it has the potential to be the lead player in the 21st century. He listed the five pillars of self-reliance, "Economy with potential for quantum jump, infrastructure, technology-driven system, demography and an intelligence-driven supply chain system". He further said that during these tough times, it was the local merchants and manufacturers who keep the wheel moving and hence we become 'vocal for local' and requested to buy and endorse local products just like we did for khadi earlier.
He also mentioned that before pandemic, India produced very few N95 masks, but looking at the need of the hour, India now produces over two lakh PPE kits and two lakh N95 masks daily. He urged the nation to follow 'do gaj ki door' (six feet distance) and all other measures to keep coronavirus at bay and move the country and its economy ahead.
Source : Press Release