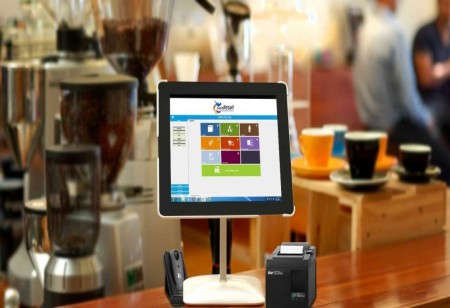 Manoswita Naha, Content Writer, Manoswita Naha, Content Writer
Amid the Covid 19 fears, the local dineouts are under strict restriction to keep the shutter down till the situation rest. The nationwide lockdowns resulted in about 100 percent loss of income and has majorly affected the small restaurants which survive on razor-sharp margins. The F&B industry used to run an errand for about 10 million wage earners, but the restaurant shutdown has resulted in frequent layoffs, which is even more disastrous. Learning about the devastating effect of the lockdown, Paytouch, a POS and restaurant management system, has partnered with Uber Eats to connect the local restaurants and Uber Eats to feed the local residents and keep the restaurants functioning by managing their orders through Paytouch systems.
"In times like these, it is important to help the restaurant owners who have been the backbone of our communities," says Robert Marhamat, CEO, Paytouch. "It's time to forget about our revenues & profits and focus on helping others in need. We are all in this together. As an organization, we believe it's time to take action and do what we can to support our local restaurants and communities" adds Robert.
As an organization, we believe it's time to take action and do what we can to support our local restaurants and communities
Paytouch platform was built to help empower restaurateurs and their businesses thrive. Instead of witnessing the industry to suffer from devastation due to the Covid 19 crisis, it uplifts the restaurant businesses by minimizing the impact on sales,with the adoption of online ordering and delivery to stay ahead of the losses. Takeouts being already a part of the restaurant business model, Paytouch would help the business to build them out quickly at no extra costs.
"At Paytouch, we are seeing the impact of the COVID-19 crisis on our community first-hand. As restaurant owners continue to stay vigilant with food safety and customers' wellness, we want to help smooth-out your transition to a delivery-only system during this crisis. Our partnership with Uber Eats enables restaurants to recoup possible revenue through delivery orders," says Robert.
The primary goal is to fend-off the long term impact on restaurants and their staff. The order that will be received from the lockdown situation will not only help to save jobs and small businesses, but the associated employees and even more vulnerable gig economy workers delivering for Uber Eats.