Prahlad Kakar School Organizes Adventure Activities in South Africa to Impart Life Lessons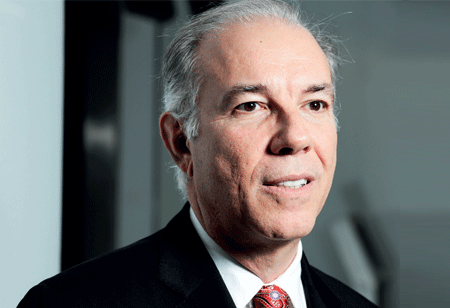 CEO Insights Team
DigitalOcean, a cloud platform for developers announced the appointment of Mark Templeton as its Chief Executive Officer, who would play an instrumental role in simplifying cloud for developers and teams respectively. Templeton is a CEO, mentor, early stage investor and chairman of the board of Instart Logic and Adaptive Insights. He also serves on the Board of Directors for Equifax, Keysight Technologies and Arista Networks. During his tenure as CEO of Citrix Systems, he helped grow the business from a $15 million organization with just one product, one customer segment and one go-to market path to a global industry leader with 100 million users and annual revenue of over $3 billion. Under his eminent leadership, Citrix also earned multiple 'best places to work' awards, while Templeton was honored with several more, including the coveted spot on Glassdoor's Highest Rated CEOs list in 2013.
Talking about the occasion, Ben Uretsky, founding CEO, DigitalOcean, says, "With this vision, we've become one of the largest and fastest growing cloud providers in the world, with a $200 million run rate and a community that is more than 3.5 million developers strong. As we enter into our next chapter, I am confident Mark is the right leader to inspire and scale our team, accelerate and grow our business, and most importantly, uphold our commitment to our customers and the developer community at large."

Templeton further says, "Ben and his team have carved out a unique position in the $153.5 billion public cloud services market by delivering the industry's simplest cloud computing platform and building one of the world's largest developer communities. I am inspired by the team's passion and innovative culture, and by the enthusiasm of the developers and teams who rely on Digital Ocean's products. It is an honor to join DigitalOcean as CEO to help lead the company during this next phase of growth."

DigitalOcean has a $200 million run rate and a community of 3.5 million developers in 12 data centres around the world. It provides easiest cloud platform to deploy, manage and scale applications of any size, removing infrastructure friction so teams can spend more time building software that customers love. As of January 2018, it was the third largest hosting company in the world in terms of web facing computers.