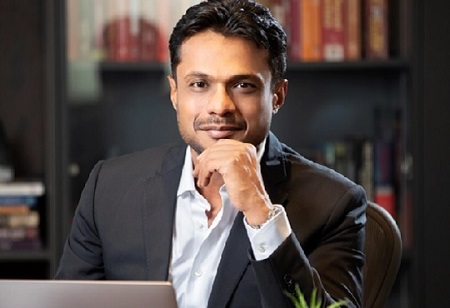 Sachin Bansal's Navi Technologies is set to file its draft papers with the markets regulator for a Rs 4,000-crore initial public offering (IPO) later this week, sources briefed on the matter said.
The company plans to launch its IPO in June, according to the current plans. Bansal, who launched Flipkart in 2007 and exited the firm after the Walmart deal in 2018, holds 97% in the firm. The public issue will be entirely through an issuance of new shares, with no offer-for-sale (OFS) component.
This means Bansal will not sell shares to investors in the planned IPO, sources briefed on the matter told. Besides him, Ankit Agarwal, cofounder and chief financial officer at Navi, and Paresh Sukhtankar, former deputy managing director at HDFC Bank, hold stakes in the Bengaluru-based firm. Sukhtankar is also a board observer at Navi.
Bansal, who has invested Rs 4,000 crore of his own capital in Navi, is expected to retain majority control in the firm even after the IPO.
"The company feels it has made progress in the personal loans business and scaled it rapidly. Now, they (Navi) want to turbocharge it and scale. They will need money for solvency needs in financial services businesses," a person aware of the IPO plans said.
Sources added Navi is tapping the public markets to feed its fast-growing businesses in personal loans and microfinancing (Chaitanya Credit), besides its own mutual fund business. Navi acquired Chaitanya in September 2019.
While Navi is looking to raise Rs 4,000 crore in the IPO, it will also look to raise at least twice that amount through public debt later this year for its aggressive growth plans, which involve building a loan book worth Rs 20,000 crore over the next two years. The company has charted plans to raise up to Rs 15,000 crore as debt from the public markets over the next two years, sources added.
"To grow its lending business, which already accounts for 90% of its revenues, Navi will have to raise further debt from the markets. The IPO might help Navi, since it may infuse trust amongst investors as its performance and metrics will be out in public," said one of the people cited above.
Navi is said to have around three million monthly active users, and disbursed personal loans to the tune of Rs 500 crore in February. "If you include microfinance and housing loans, then the disbursal would be around Rs 900-1,000 crore per month," said another person cited above.
A spokesperson for Navi declined to comment on its IPO plans and business growth.