Sherman Baldwin Appointed as LCR Capital Partners' Co-President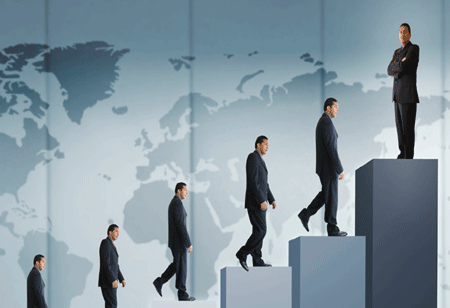 CEO Insights Team
LCR Capital Partners, the global leader in investment and advisory services, appoints Sherman Baldwin as its new Co-President. In his previous role, Sherman was the Managing Director at Accenture and served as the Global Client Executive with P&L responsibility for one of their largest and most strategic clients.
Talking about the new role, Sherman Baldwin, says, "I am excited to join the leadership team of a company which is emerging as a leader in the EB-5 landscape. I look forward to scaling the core business and working with the senior leadership team to develop new offerings for our global client base. My focus will be on creating value for our clients and driving profitable growth of the business".
A graduate of Yale College, Sherman holds an MBA from Harvard Business School and a Master's degree in
Telecommunications from George Washington University. He brings with him over 20 years of experience, which adds huge credit to LCR Capital Partners. Prior to joining LCR, Sherman has worked in various senior leadership positions with leading Fortune 500 Corporations and private equity firms. After serving in combat as a U.S. Navy carrier pilot followed by a tour in The Pentagon, Sherman started his business career at Mckinsey & Company.

He is a member of the 2003 class of Henry Crown Fellows at the Aspen Institute and is also associated with the Council on Foreign Relations. Sherman has written award winning articles on leadership and national security and has also authored two books: Ironclaw, and Growing Up with Harry.

Talking on the occasion, Suresh Rajan, Founder & CEO, LCR Capital Partners, says, "We are delighted to welcome Sherman onto our senior leadership team as our Co-President. It was time to bring on board a leader who would assist the existing team in reaching their full potential and enable LCR to achieve further scale. With his unique background, both professionally and academically, coupled with his foreign relations experience and a proven track record of excelling in diverse global environments, we strongly believe that Sherman is ideally suited to execute on the firm's growth ambitions. With Sherman's support in managing the operations of the firm, I look forward to developing the company's portfolio capabilities and advisory services. This tremendous addition to our management bench strength will facilitate the realization of our long term vision".