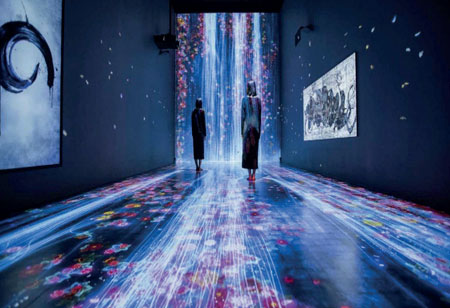 By Ganesh Verma, Chief Executive Officer, Cerebrum Infotech, 0
Ganesh is a thought leader demonstrated history in multiple roles project life cycles, ideation, implementation, and closing projects delivering business value and delighting stakeholders
India's Information Technology/ Information Technology Enabled Services (IT/ITeS) industry, now stands as a global powerhouse according to the Ministry of Electronics and Information Technology. Over the years, the industry has uplifted the nation to now be one of the most preferable investment destinations for international investors, while producing immense job opportunities which are not just in India but the US, Europe, and other countries around the world. In terms of revenue, the industry has increased by 10 fold in the last decade, and its relative share of India's GDP in FY2020-21 is around eight percent. For IT organizations around the world, India is the most popular offshoring location. In the global sourcing market, the country's cost competitiveness in delivering IT services, which is roughly three to four times lower than the US, remains as its Unique Selling Proposition (USP). The Indian IT-ITeS industry provides cost-effectiveness, excellent quality, high reliability, quick deliveries, and, most importantly, global application of cutting-edge technologies. In FY2020-21, India's IT-BPM industry (excluding e-Commerce) is predicted to grow by 2.3 percent to $194 billion, with exports of $150 billion. In conversation with CEO Insights, Ganesh Verma, Chief Executive Officer, Cerebrum Infotech, who believes in the clarity of intent behind every action, shares key insights on the technology solutions that enhance business efficiency as well as productivity.
As a six Sigma Green Belt, a thought leader, and a CTO with a demonstrated history in multiple roles, Ganesh, has extensive experience working in an agile environment, managing and executing scrums, and enabling teams to set new milestones in a short amount of time while delivering outstanding customer outcomes. He is also a results oriented and business focused individual with hands-on experience with a wide range of next generation technologies. Below is an excerpt from the interview.
You carry two decades of experience in the software industry across multiple roles such as project life cycles, ideation, implementation, and closing projects. How has been your professional journey so far, and which among your achievements do you consider as important milestones?
My journey has been rewarding, as I learned a lot along the way, which enabled me to tackle complex challenges, adapt to different working environments while sharpening my problem-solving capacity. Currently as a CEO I continually encourage employees to use their
creativity, even if mistakes are made, but it's equally important not to be stagnant as well. For I believe in the clarity of intent behind every action.
The most important milestone for me is ensuring before time deliveries. As it's integral to provide the best experience to clients, and which is why we have over 70 percent recurring clients.
In the aftermath of the buzz around digital transformation, share your insight on the current technology trends in the industry and how do you plan to utilize them?
Technology is being incorporated in all business spheres today, as it's not the world undergoing changes alone, but user preferences as well, which gives more reason to incorporate new-age technologies for the betterment of business and users. The biggest technology trends are Virtual Reality (VR), Augmented Reality (AR), the Internet of Things(IoT) and Security and we are already making it a point to use the latest technology in all our products to ensure our clients have the best experience.
Technology Is Being Incorporated In All Business Spheres Today, As It's Not The World Undergoing Changes Alone, But User Preferences As Well, Which Gives More Reason To Incorporate New-Age Technologies For The Betterment Of Business And Users
What are the major pain points that you have observed among customers within this space, and how are you solving them?
Transparency and communication are big problems in the industry, and to tackle them, we ensure complete transparency by informing clients about every progress of their project. This is executed by assigning a client advocate for each client, whose task is to prevent the encountering of such issues from clients, while they receive the best services from the company. Hence, issues raised by clients or client advocates are tackled at the earliest.
Going forward, how do you perceive technology-based solutions increasing business efficiency and productivity in the future?
There is no doubt that technology based solutions increase the efficiency and productivity of a business. They automate day-to-day operations enabling businesses to focus on core business activities. Also, technology-based solutions allow businesses to provide convenience to customers.
As a newly appointed CEO of Cerebrum Infotech, how do you see your role or function evolving over time? What are the goals you look forward to achieving?
We are working towards building more software products for various industries. Cerebrum Infotech already caters to the needs of diverse industries, but I plan to take it further with highly cogent and pragmatic solutions for a wide spectrum of industries including Blockchain, hybrid workforces, and more. My goal is to be more innovative, have strong relationships with shareholders, and build collaborative, trust-based, and risk-tolerant culture.