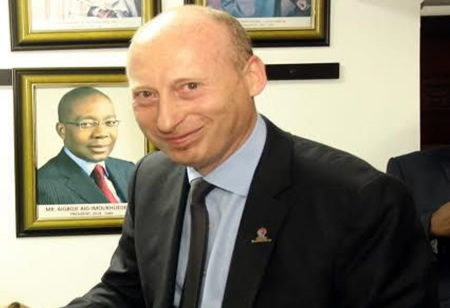 Vivo Energy PLC said on Tuesday that it has appointed Stanislas Mittelman as chief executive officer to replace Christian Chammas who is retiring next year. The Africa-focused retailer and distributor of fuels and lubricants said that Mr. Mittelman will join the company early next year and is expected to become CEO in March. Mittelman has over 30 years of downstream energy experience with a substantial part of his career involved on the African continent, company said.
He will get a base salary of 585,000 pounds ($793,494) and a pension allowance of 10% of base salary. He will also receive relocation assistance and benefits and incentive awards commensurate with his position.
"Christian's leadership, drive, focus on performance and absolute fixation on the health and safety of our employees, customers and partners has been integral to the remarkable growth and success of Vivo Energy since its formation a decade ago," said Chair John Daly.
"We are delighted to welcome Stan to lead Vivo Energy during its next stage of growth. He has a strong track record in developing businesses and driving growth, and this - along with his genuine passion and understanding of Africa - make him ideally suited to the role," Daly added.