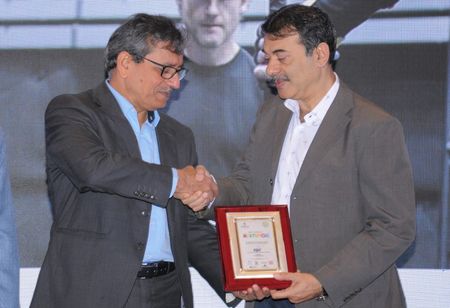 CEO Insights team , Press Release
Software Technology Park of India (STPI) launches IMAGE, India's first Centre of Excellence (CoE) for Gaming, VFX, Computer Vision & AI, in Hyderabad. This is the very first incubation centre for companies focused on IP in Gaming, VFX, Artificial Intelligence, and Computer Vision set up by STPI.
STPI-IMAGE also signs MoU with five partners namely – TVAGA (Telangana VFX, Animation and Gaming Association), Hyderabad Angels, HYSEA, IIIT- Hyderabad, and TiE Hyderabad, with an objective to nurture & promote start-ups and budding entrepreneurs by offering resources like mentoring, technology support, infrastructure like plug & play Incubation, Mocap, CVAI labs and funding.
Encompassing an area of 10000 sq ft inside the existing STPI facility, the IMAGE-CoE targets to incubate around 25-30 start-ups per year for the next five years. Moreover, investments to the tune of Rs. 19.68 crore are to be made over a period of 5 years for the CoE in addition to existing infrastructure in the STPI facility. These startups will be mentored by a group of accomplished industry & academic pioneers, led by the Chief Mentor and aided by a strong Governing Council (GC) & Project Management Group (PMG) consisting of top technology industrialists, investors & academicians.
The selected candidates will be provided with a seed fund of Rs. 5 lakh after due diligence by the PMG. This fund will be released to start-ups during the structured accelerated program, at regular intervals, based on achieving set milestones. In the very first year, 20 startups will be on boarded to the program & will be given access to best-in-class infrastructure and R & D lab facilities, for development & validation of solution from design to prototyping to democratize innovation, including the newly set up first of its kind Motion Capture Lab. Besides this, they will also be provided access to funding, mentorship, & marketing.
Commenting on this launch, Jayesh Ranjan, Principal Secretary, Industries & Commerce (I&C) and Information Technology (IT), says, "Hyderabad is fast emerging as the best global destination for Gaming and AI landscape. That's one key reason we believe STPI chose to set up its CoE in Hyderabad, and as partners, we are fully committed to this initiative". He adds to it, "We have a strong eco-system, as the city of Hyderabad hosts established world-leading-gaming companies, global scale events such as IndiaJoy, The India Game Developers Conference (IGDC) plus India's biggest IMAGE towers readying to open in Hyderabad".
The CoE will bring a paradigm shift in revving up research and innovation in Gaming, VFX, Computer Vision & AI through a robust ecosystem in collaboration with tech partners, industry, investors, industry associations and government
Expressing his views on this development, Omkar Rai, Director-General, STPI, who considers Hyderabad owing to its inherent industry strength as the obvious choice for setting up IMAGE-CoE, says, "The CoE will bring a paradigm shift in revving up research and innovation in Gaming, VFX, Computer Vision & AI through a robust ecosystem in collaboration with tech partners, industry, investors, industry associations and government, and will bolster indigenous product development while propelling the growth of tech entrepreneurship in the country. By collaborating with industry associations, academia, and angels, we have ensured the IMAGE incubation model is built on a solid foundation to realize our mission to build world-class gaming, Animation and Deep Tech providers to the world".
"Setting up STPI-IMAGE CoE is great news for the Gaming sector, especially startups as they now have access to game development, funding, foster strategic partnerships with game development companies and global gaming publishers, TVAGA will play an active role in promoting the gaming sector and support IMAGE mission," explains Rajiv Chilaka, President, TVAGA and Founder & CEO, Green Gold.
Congratulating STPI Hyderabad on successfully setting up the CoE, Shashi Reddy, Chief Mentor, IMAGE CoE & VP Engineering, Qualcomm India, avers, "Hyderabad has a lot of animation and gaming companies, and the industry has been maturing over the years. This is a great opportunity for new start-ups to build, nurture innovation at STPI-IMAGE and accelerate the growth of gaming and animation in the city". "I am really excited about the future, as the new Computer Vision and AI at CoE will propel Deep learning techniques and help grow the CV and AI areas, as well as augment new Startup," he adjoins.
"I am very happy to see the STPI CoE become operational. We have been working on it for many months now. It is a very unique endeavour where we have STPI and the Telangana State, we have IIIT, we have industry association HYSEA, we have a large company like Qualcomm and the gaming and animation association TVAGA, all involved. We will be supporting the start-ups from IIIT, from both research and as well as the innovation centre stand point. We are hoping to find very interesting start-ups that are using Computer Vision & AI to solve different problems for different industries. The opportunities are huge from medical solutions to industry for point solutions to safety and security related," concludes Ramesh Loganathan, Professor of Practice & Co-innovations, IIIT-Hyderabad.
Source : Press Release