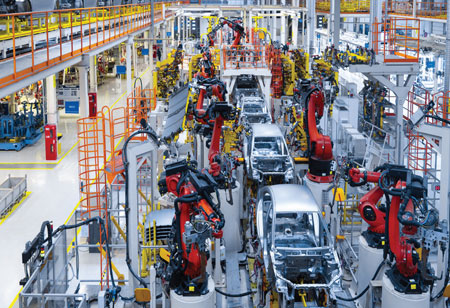 CEOInsights Team, 0
P er the sources, Indian automaker Tata Motors has begun talks with sovereign wealth funds and private equity investors to raise up to $1 billion through a stake sale in its electric vehicle (EV) business. In line with a newspaper report, the company intends to sell a significant minority stake for around $10.5 billion. The funds and investors include the Abu Dhabi Investment Authority (ADIA) and Mubadala Investment Company in the UAE, the Public Investment Fund in Saudi Arabia, Temasek Holdings in Singapore, and KKR and General Atlantic. Tata Motors and some of the other companies did not respond immediately to requests for comment. Temasek said it does not comment on "market speculation and rumours", while KKR declined to
comment. Tata Motors plans to use the bulk of the proceeds to retire a part of its outstanding debt and infuse a small portion as primary equity in the EV business, the report said.
Tata Motors Has Stated That It Intends To Expand Its Electric Vehicle Portfolio With New Models At Higher Price Points
Earlier this week, Uber Technologies announced plans to introduce 25,000 EVs in India over the next three years, with vehicles purchased from Tata Motors, India's largest electric carmaker. Tata Motors has stated that it intends to expand its electric vehicle portfolio with new models at higher price points. In comparison to its population, India's car market is tiny, with electric models accounting for only 1 percent of total car sales of about three million per year. The Indian government hopes to increase this to 30 percent by 2030. Tata Motors raised $1 billion in 2021 from TPG and Abu Dhabi state holding company ADQ for its EV unit at a $9 billion valuation, promising to invest more than $2 billion in its EV business over the next five years.