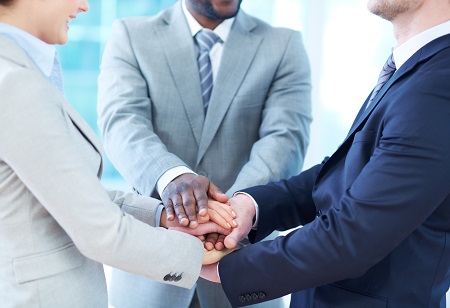 Tech Mahindra has undergone a reorganization under its new MD and CEO designate, Mohit Joshi, to sharpen its focus in strategic areas by rejigging some roles and expanding responsibilities to drive more accountability.
Later this year, the former Infosys president will succeed CP Gurnani. According to industry observers, the new organizational structure will allow it to be more agile in pursuing newer market opportunities.
In addition to the communications business, Abhishek Shankar, president of Tech Mahindra's America CME (Communications, Media, and Entertainment) business, will be in charge of AT&T, Verizon, cables, and large deals.
Harshul Asnani, president of enterprise tech business, leads Americas tech and media, with responsibilities spanning software/ISV, semicon, digital natives and consumer tech, Microsoft, Google, and large deals, among others.
Lakshmanan Chidambaram (CTL) will be in charge of America's diverse industry groups, which include BFSI, manufacturing, healthcare and life sciences, retail, General Electric, UPS, and large transactions.
Vikram Nair, president of EMEA business, is in charge of diverse industry groups in the United Kingdom and Ireland, as well as EU Communications, the Middle East and Africa, Telefonica, BT, and large deals. CTL is the president of America's enterprise business at the moment.
Rajesh Chandiramani, the company's business head for communications, media, and entertainment in EMEA and APJI markets, has taken over as CEO of its subsidiary Comviva. Tech Mahindra's head of India and corporate affairs is Jagadish Mitra, chief strategy officer and head of growth.
The president of APJI enterprise, BFSI, and corporate development, Vivek Agarwal, is in charge of strategy and transformation.
Its chief people officer Harshavendra Soin's role has additional responsibilities of APJ including ANZ (Australia and New Zealand) diverse industry groups, ANZ -BFSI, SEA (Southeast Asia BFSI including Prudential), Rakuten, Telstra, large deals among other things.
Biren Sen will continue to lead business process services. The other roles including legal, CFO, internal audit, and chief sustainability officer will continue to report to Joshi.
Under COO Atul Soneja's structure, each service line will have five key capabilities including delivery, offering build and commercialisation, specialist sales, solutioning, alliances and partnerships. All service lines roll up to him including network, services, engineering services and delivery excellence.
Vikas Gupta, global business head of cloud infrastructure services (CIS), will remain in charge of cloud and infrastructure, which includes cloud advisory, Azure, AWS, and Google Cloud Platform.
Sahil Dhawan is in charge of enterprise applications such as SAP, ServiceNow, and Salesforce. Kunal Purohit, the company's chief digital officer, is in charge of next-generation services such as AI, blockchain, metaverse, and business excellence, among other things.
Among other roles announced internally, Manish Mangal will lead network services, Sunil Karkera will lead design, RV Narasimham will lead engineering services, Anuj Bhalla will lead delivery excellence, Rohit Madhak will oversee strategic solutioning and transformation, and Krishna Ramaswami will lead people supply chain.