Telangana Government Partners GlobalLinker, Launches 'Telangana State GlobalLinker'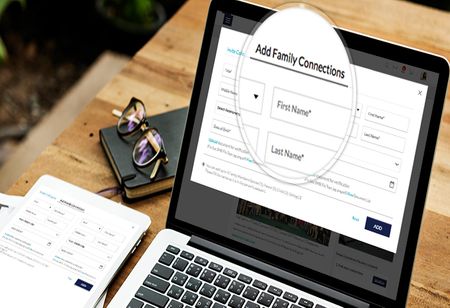 CEO Insights team
Telangana Government works with GlobalLinker, a unique MSME enablement ecosystem announced the launch of a digital networking platform called 'Telangana State GlobalLinker'. The new platform will connect over 2.3 million MSMEs in Telangana to a global community of small and large businesses. GlobalLinker has alliances with leading corporates such as ICICI Bank, Jet Airways as well as industry bodies like Federation of Indian Exports Organization (FIEO) and Bombay Industries Association.
Jayesh Ranjan, Principal Secretary, Industries & Commerce Department – Govt. of Telangana, comments, "Digitization is going to be one of game changers for MSME businesses as it helps them cater to customers beyond local boundaries, allows their profit to grow twice as fast and substantially increases their contribution to GDP. Industries Department of Telangana has collaborated with GlobalLinker to create Telangana State GlobalLinker, a digital SME Networking solution to address key challenges faced by MSMEs with the core objective of making the business growth of MSMEs – simpler, more profitable and enjoyable".
Telangana State GlobalLinker will aid the MSME's to create a digital profile for their business, connect with other global MSMEs and help them to find buyers and suppliers, gain visibility and receive up-to-date industry trends and news. Along with that, members will also enjoy exclusive offers on travel, legal services and loans, offered by both corporates and fellow SMEs.

Commenting on this partnership, Sameer Vakil, Co-Founder & CEO, GlobalLinker, says, "We are immensely proud to host the Telangana state government MSME network on the GlobalLinker platform. Digitization can truly catalyze growth for MSMEs, as it not only blurs borders but also provides greater access to clients. We look forward to assisting over 2.3 million MSME members to transform their business on the strength of our platform".

Also the MSMEs on 'Telangana State GlobalLinker' will also be able to create eBiz cards to share with other members and a digital catalogue of their products and services. An assisted e-commerce store creator will also aid MSMEs to widen their sales opportunities, manage inventory, payment gateways and logistics.

Headquartered at Mumbai, GlobalLinker is a unique solution for global business networking for SMEs & Startups. MSMEs on the platform also benefit from unparalleled economies of scale through collective purchasing power and superior access to business knowledge and skills. As of now, GlobalLinker hosts over 2,00,000 MSMEs on the platform and it digitizes and connect SMEs and is entirely free for them. SME digitization happens through the creation of Digital Business Cards, Digital Business Profiles, and Digital Product Catalogs for SMEs.