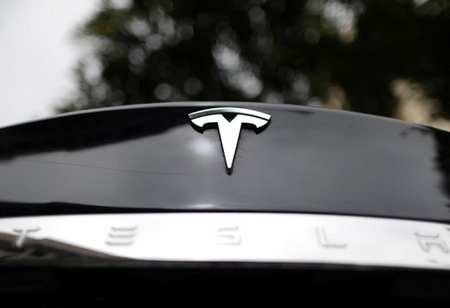 The world's wealthiest man, Elon Musk opens Tesla's subsidiary in India. He has registered a subsidiary company in Bengaluru as the company eyes a slice of the largely untapped domestic sustainable automobile market. This is the first step towards setting up an R&D unit and a manufacturing plant for its electric vehicles in the country.
According to a Registrar of Companies filing, the new entity is named Tesla India Motors and Energy Private Limited and is registered in Bengaluru. It is classified as a subsidiary of a foreign company and has registered its office in Lavelle Road. The filing further mentions about the paid up capital of Rs.1 lakh and an authorized capital of Rs.15 lakh.
The company has also named three directors Vaibhav Taneja, Venkatrangam Sreeram and David Jon Feinstein in the newly formed entity in the country.
"We have been interacting with Tesla for the last few months and it is happy news that they have decided to incorporate their company here. We have impressed upon them that Bengaluru is not only the technology capital but also the aerospace and space capital. For any kind of technology collaboration, it has the right kind of talent pool," Gaurav Gupta, principal secretary, commerce & industries of Karnataka said.
"How they want to enter and take it forward is left to their judgment. Hopefully, this will lead to sales office, research and further developments as necessary," he added.
The state government earlier had said that Tesla would open a R&D center in Bengaluru, while union road transport and highways minister Nitin Gadkari mentioned in late December about Tesla beginning its operations in India early this year, with sales and then venture into assembly and manufacturing of electric cars.