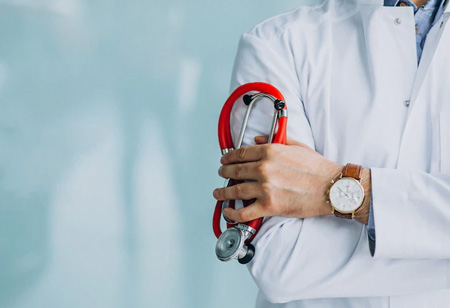 The medical history of a patient is crucial for treating any ailment. Knowing past data about diseases and treatments of a patient can help doctors develop the most effective action. Doctors, nurses, and other healthcare professionals collaborate with medical transcriptionists to create a trustworthy and thorough record of a patient's medical history.
So how does medical transcription benefit the healthcare industry? Data from lab and pathology reports, results of various tests, diagnoses, and recommendations for medications or other treatments make up medical transcription. This is a positive development in the healthcare industry, which fights against all odds to save patients' lives. Thus, the significance of medical transcription cannot be overstated.
Importance Of Medical Transcription for Healthcare
Several factors make medical transcription crucial for maintaining a well-organized transcription history. Check the few pointers listed below:
Accuracy
The value of maintaining dependable, accurate medical documentation cannot be overstated in medical transcription services. To assess a patient's condition and circumstances to identify the best course of action and the appropriate treatment strategy, doctors must have access to medical records they can trust.
They can also use their prior treatment plans and implement follow-up procedures to ensure the patient doesn't relapse or get worse due to complications.
Collaboration
Sharing patient data is crucial to ensuring optimal care because, even in small clinics, only one doctor or healthcare provider will frequently focus on our case. Sharing information and collaborating play a crucial role in the center of a healthcare facility, mainly when a possibility necessitates the involvement of numerous professionals with knowledge in other sectors or professions.
Medical transcriptionists can help with that. To ensure clear and concise communication and that everyone is on the same page, their records provide crucial medical and therapeutic information to numerous practitioners. Regardless of the team size, these essential transcriptions ensure the correct diagnosis and treatment choices are applied by facilitating the flow of information from one clinician to the next.
How Is Medical Transcription Processed?
A patient makes an appointment with a doctor based on their condition. After receiving confirmation of the appointment, the patient meets the doctor and describes their health condition.
The doctor examines the patient, offers suitable therapy, or diagnoses, and takes note of the main points of the conversation on a notebook or scribble pad based on the information provided by the patient and the information from previous medical records.
Once the patient visit is over, the doctor uses audio equipment, such as mobile phones, PCs, etc., to narrate the patient-physician interaction. A secure automated speech recognition engine processes the voice file, which is transformed into text format.
However, because a machine is processing it, the output from the automatic speech recognition engine will be only partially correct. To ensure an error-free transcript reaches the doctor, healthcare documentation specialists check for the accuracy of medical terminologies, medications, dosages, lab values, prior medical conditions, language, formatting, etc.
These experts in virtual medical scribing services have undergone extensive training to spot the aforementioned mistakes. Then, using a voice recording supplied by the doctor or hospital, healthcare documentation specialists can access these records and go through the full content.
The Importance of HIPAA Compliance in Medical Transcription
Modern healthcare depends on the Health Insurance Portability and Accountability Act (HIPAA). Although it necessitated a significant revamp of record-keeping departments and uniformity of written communications, it revolutionized medical record-keeping and compliance.
These records ensure the patient receives the proper care and create a foundation for defences in court in case any issue arises, or the medical provider faces legal action.
Consistency
Medical records are of utmost significance. Medical transcriptionists are assigned many responsibilities, including ensuring that proper, consistent care is provided across the board by the whole medical staff and defending healthcare practitioners in court if required.
Not only is it crucial to run the healthcare business that we put our trust in, but it's also a crucial component of billing for insurance companies. With the appropriate paperwork, we will get reimbursed by insurance providers in a hassle-free manner, who base their payments on medical data.
Communication
Nursing and support staffs are responsible for ensuring a patient is cared for and gets suitable therapies while doctors and specialists aren't working with them. Everyone in the treatment center will have access to the correct information to maintain the patient's health and prevent difficulties or setbacks thanks to these accurate medical records.
The Conclusion
The medical system is evolving, and various research conducted by medical experts results in discoveries and technical improvements in curing a particular disease. Unfortunately, the spectrum of diseases is also increasing and so are the expectations of the patients.
No doctor wants to lower the standard of care in the face of such pressure.
They can turn to medical transcription as a trustworthy source of support to establish a speedy, more accurate diagnosis and apply prompt therapy. In this industry, various service providers can assist us with medical transcription. The need is to find the right service provider.