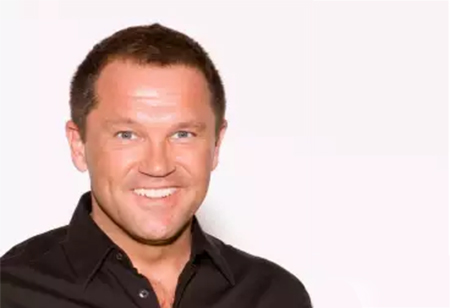 CEO Insights Team
Tino Dietrich, CEO of intimate online boutique Ella Paradis, is named as one of the Top 50 Tech Visionaries by the organizers of the inaugural InterCon, held in Las Vegas.
The adult industry is lagging behind compared to other industries in terms of growth and innovation for several reasons, such as cultural taboos, stalling revenue due to the availability of free content online. This has slowed down the exploration and development of new technology and processes through the industry.
Certain companies like Ella Paradis that are led by visionaries like Tino are emerging by adopting an accessible customer-centric approach towards e-Commerce and providing a flawless shopping experience, leveraging digital technologies. The Ella Paradis website has been designed to provide an educational experience by breaking down taboos and offering informational content. Being a Skilled e-Commerce expert, Tino has also restructured the outdated supply chain of the adult industry to provide the
Ella Paradis customers with a wide range of products, and also a simple transaction process, discreet shipping, and returns.
'The Top 50 Tech Visionaries' honor was bestowed upon those participants, who show great insight and excellence in various areas of the Internet industry. Tino says it was a great honor to be recognized as a trailblazer in technology and digitalization. He says he will never stop working towards creating a world filled with healthy and happy sexuality.
I am very gratified by the honor, and excited for the opportunity to bring the adult lifestyle sector into mainstream conversations around technology and innovation
Furthermore commenting on the inaugural Tino states, "I am very gratified by the honor, and excited for the opportunity to bring the adult lifestyle sector into mainstream conversations around technology and innovation. Ella Paradis was designed to promote sexual health and happiness for everyone, and it is important for us to be a company that responds to modern consumer needs the way any lifestyle brand should. We will continue to prize innovation and customer needs, and I hope I can continue to bring the 'tech visionary' spirit to our future endeavors."