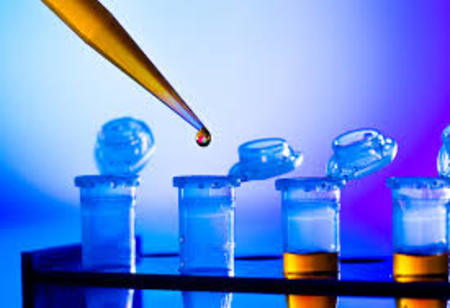 CEO Insights team, Press Release
India's leading in-vitro diagnostic (IVD) provider and one of the leading international IVD companies, Transasia-Erba group announces the launch of a wholly owned subsidiary in Nova Lima, north of Brazil's capital. This marks the beginning of its new venture to capitalize on the emerging market potential in Brazil and Latin America and emerge as a significant player in the region.
The new company plans to sell a full range of blood and urine test automation solutions in clinical chemistry, hematology, hemostasis, immunoassay, urinalysis, diabetes, critical care, and microbiology. An initial investment of Rs. 25 crore has been earmarked for the new subsidiary and another Rs. 50-75 crore has been allocated for acquisition of a local plant in Brazil, which will enable the company to take advantage of incentives offered for products manufactured in Brazil.
Commenting on the new development, Suresh Vazirani, Chairman & Managing Director, Transasia-Erba group, says, "Even though Brazil has one fifth of India's population its IVD market is twice that of India which makes it a highly potential market. Its IVD market is similar to India which gave the confidence to choose that market and invest in it". "Rising incomes and standards of living are anticipated to spark higher demand for quality medical care across Latin America. This is likely to be further fuelled by population growth, government insurance, newly insured patients and updated healthcare facilities. Brazil being one of the largest economies in the region, the foray marks the first step in our long-term plan to get a foothold in this region with
We are very excited to be able to serve our customers and support our channel partners from within Brazil
high potential and characteristics similar to the India/other emerging markets," he further adds.
"We are very excited to be able to serve our customers and support our channel partners from within Brazil," says Tarcisio Vilhena, Brazil Country Manager, Transasia-Erba group. "We have a dedicated team ready to support our customers with application and service expertise as well as sales and marketing support. From the simplest semi-automatic system to the impressive sophistication of our future NEXUS range, we are committed to help improve the lives of millions in Brazil through high quality, affordable automation," he concludes.
In India, Transasia-Erba operates as Transasia Bio-medicals Ltd which was founded in 1979 and is headquartered in Mumbai. It offers products and solutions in Biochemistry, Hematology, Coagulation, ESR, Immunology, Urinalysis, Critical Care, Diabetes Management, Microbiology and Molecular Diagnostics. It has a network of 300 service engineers, 400+ sales and marketing team, 24 zonal offices and 350+ distributors and provides doctors and patients with reliable, affordable and innovative diagnostic systems, with 70,000+ installations across India.
The in-vitro diagnostics are tests done on samples such as blood or tissue taken from human body and are used to assess a person's overall health and help cure, treat or prevent diseases. The global IVD market is worth $ 65 million and is expected to grow at a CAGR of 4.75 percent to reach $94 million by 2025 with Asia Pacific region countries like China, Japan, India and Singapore among primary growth drivers.
Source : Press Release