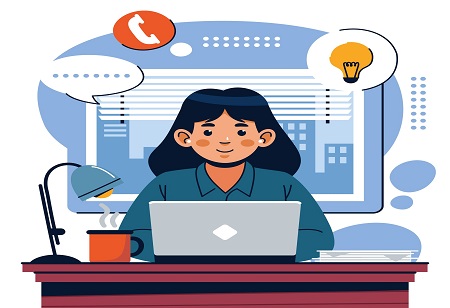 Over the last decade, the Indian tech sector has directly employed over a million women, highlighting the industry's, academia's, and government's collaborative efforts to foster and support inclusive action.
In 2012-13, 9 lakh women were employed in Indian IT, accounting for 30% of the 3 million people directly employed in the sector. Today, that figure has more than doubled to more than 2 million, accounting for 36% of the total workforce of 5.3 million in the industry.
A confluence of factors has accelerated women's representation, including companies developing progressive policies to induct more women into the workforce, increased number of colleges offering computer science courses and more women opting for it, visible examples of women in leadership roles and several state governments enacting policy to enable women to work in night shifts.
According to Debjani Ghosh, president of Nasscom, the apex body of the IT industry, it is encouraging to see organisations formalising DE&I (diversity, equity, and inclusion) strategies, budgeting for it, and embedding it as a critical component of organisational culture and values. "We are seeing outstanding efforts from leaders in re-imagining benchmarks and accountability," she said.
Companies have introduced special skilling and upskilling programmes, identified women leaders, and offered programmes to help women who took breaks reintegrate into the workforce to increase women's percentages.