Xaxis Strengthens its APAC region with Executive Promotions and New Appointment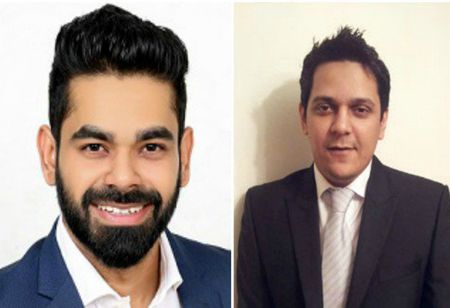 CEO Insights Team
Xaxis, an outcome media company and a programmatic arm from GroupM announces the promotion of Atique Kazi to Vice President, Business Developmet, Xaxis Asia Pacific and Bharat Khatri to Country Lead, Xaxis India. Along with the recent promotions, Xaxis also appoints Daniel Henriksen as the Head of Outcome Media Planning, Xaxis Asia.
Kazi will be leading the regional business development team based in Singapore, fueling Xaxis' new growth pillars and scale plans across the region. Prior to the new role, he was previously Managing Director at Xaxis India for five years strengthening the Indian business and establishing its position as a Top 10 market for Xaxis globally.
Bharat Khatri will be succeeding Kazi and will take over the position of Country Lead for Xaxis India. With an experience of more than 10 years in strategic digital marketing, Khatri joined Xaxis as an Engagement Manager and spent the last four and half years at Xaxis India. Previously, he was the National Director of India and led client development and oversaw operations and publisher partnerships to deliver best-in-class programmatic solutions.
Arshan Saha, President, Xaxis APAC, comments, "Atique and Bharat have both been pivotal in the remarkable growth that we have experienced over the past few years. Their elevation is well-deserved, as they truly embody a strong resilience in client centricity and a constant focus on product innovation. Global trends are indicating a clear need for marketing that can drive real world results that accrue to a business's bottom line. As outcome-driven media becomes an increasing priority for marketers, we have responded by creating a focused role that can help clients to address growing media complexity and better understand the impact of our campaigns on their business results".

Along with the two promotions, Xaxis also appointed, Daniel Henrikson as the Head of Outcome Media Planning. Bringing with him eight years of programmatic experience, he worked in programmatic and performance domains with the Omnicom Group. At Xaxis, he will lead the force with his experience in boosting the craftsmanship, optimization and science of achieving outcomes using biddable media channels, strategic data, demand- and supply-side platforms with the end goal of driving desired outcomes for clients.

"With the ever-growing need to evolve our offer in order to maintain a competitive edge and deliver true value to clients, we are confident that Atique, Bharat and Daniel will each uphold our core values in their new roles to drive Xaxis to even greater heights", Harshan adds.