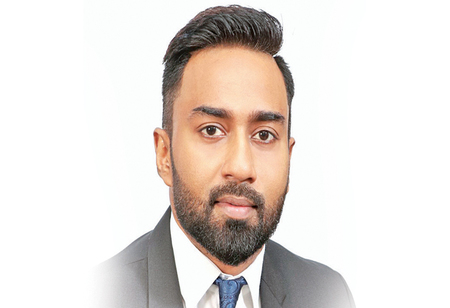 VMware has appointed Yusuf Shiraz as the new Country Manager for Sri Lanka and the Maldives. Possessing around two decades of experience in the IT industry, Shiraz would now focus on leading VMware's business development, growth and strategy across Sri Lanka and the Maldives, while reinforcing the company's presence and customer relationships. In his new role, Shiraz would also fortify the delivery of VMware's cutting-edge innovations to help organizations boost business agility, scalability and resilience in todays distributed environment.
Nitin Ahuja, General Manager and Country leader Asia Emerging Markets says, "The pandemic has permanently changed the way we live and work. As Sri Lanka and the Maldives shift their gears towards recovery and growth, a robust digital foundation will be critical in enabling organisations to reach greater heights by harnessing frontier technologies such as cloud and modern applications and accelerating business innovations."
Nitin further adds, "With Yusuf's extensive experience in driving growth and innovation across leading organisations in the nascent economies, we are confident that he will play a pivotal role in enabling our customers and partners in their transformations."
Prior to his present role, Shiraz served as the Partner Business Manager at VMware, where he led the company's partner and go-to market strategies across Sri Lanka and the Maldives in the past year. Prior to joining VMware, Shiraz was associated with Dell Technologies and Lenovo as Business Head and Country Business Head respectively. In his leadership roles, he managed strategic accounts and was responsible for the end-to-end business strategy and growth across multiple nascent economies that include Sri Lanka, the Maldives, Nepal and Bhutan.
Shiraz states, "This is an exciting time for organisations in Sri Lanka and the Maldives as we are at the crossroads of digital transformation and innovation. As organisations continue to respond, adapt and accelerate their transformation journey, I am looking forward to working closely with the tech ecosystem to help them strengthen their digital infrastructures and move faster to the future."
Shiraz completed his graduation at LCC InfoTech Indonesia with a Bachelor's degree in Computer Science and is currently pursuing a Master's degree in Business Administration from the University of Anglia Ruskin.