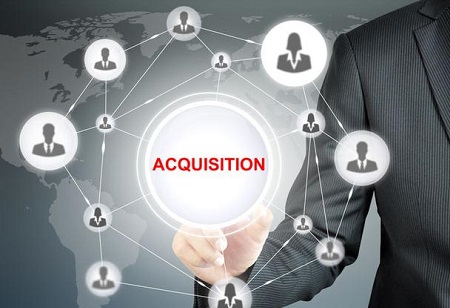 CEO Insights Team, Press Release
Zoom Video Communication, a US based enterprise communication solutions provider, announces that it has acquired Keybase, a messaging & file sharing platform. Through this acquisition, Zoom will leverage Keybase's team of security & encryption engineers to build end-to-end encryption that can reach its scalability.
Post this acquisition, Keybase's team members will join Zoom's security engineering team to offer important contribution to its 90 day plan to proactively identify, address and enhance the security and privacy capabilities of its platform. Also, Max Krohn, Co-Founder & Developer, Keybase, will head Zoom's security engineering team and report to Eric.
Headquartered in California, Zoom is one of the world's leading enterprise communication software solutions company offering an easy, reliable cloud platform for video & audio conferencing, chat, and webinars, thus enabling team members to communicate seamlessly over a secure channel.
The company's software solutions can be integrated with mobile, phones, laptopsm, desktops and conference room systems, thus enabling enterprises to create elevated experiences with leading business app integrations and developer tools to create customized workflows.

"There are end-to-end encrypted communications platforms. There are communications platforms with easily deployable security. There are enterprise-scale communications platforms. We believe that no current platform offers all of these. This is what Zoom plans to build, giving our users security, ease of use, and scale, all at once. The first step is getting the right team together. Keybase brings deep encryption and security expertise to Zoom, and we're thrilled to welcome Max and his team. Bringing on a cohesive group of security engineers like this significantly advances our 90-day plan to enhance our security efforts," says Eric S. Yuan, CEO, Zoom.

Founded in by Chris Coyne and Max, Keybase specializes in security, cryptography, strong identity, and privacy verticals. It offers users a cryptographic platform that enables users to have encrypted chat, file sharing and code hosting capabilities. "Keybase is thrilled to join Team Zoom! Our team is passionate about security and privacy, and it is an honor to be able to bring our encryption expertise to a platform used by hundreds of millions of participants a day," says Max, commenting about the recent development.
Source : Press Release