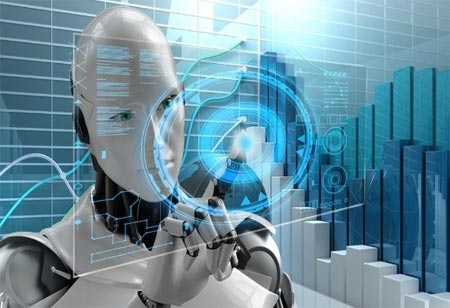 CEO Insights team, 0
The previous lockdown has had a huge impact on livelihood of people particularly from the lower-income group in cities like Pune and Mumbai. Considering their hardships, a Pune-based youngster, Anand Lawani, who's currently pursuing his PhD from Stanford University in the US has initiated a novel concept which helps people, particularly women from the slums eke out a living sitting at home.
Anand along with two of his colleagues- Ishaan Agarwal, Product Manager at Microsoft and Aditya Ranjan, MBA from Stanford accordingly has developed an app- 'Human AI' through which people with basic education can register from their android phones for assignments and get compensated for their services.
The app provides micro-tasks in the form of Data Labelling game and shows the data needed to be labelled in the form of images for classification, annotation and bounding-boxes in a mobile-based UI/UX. By showing the same image to multiple labellers simultaneously, the app correlates the labels placed by different labellers and using their answers above a set threshold obtains the final label.
The criteria for registration is that the person should be above the age of 18 and should have completed their high school and possess basic understanding of English. The employees are paid on weekly basis through online payment depending on the work they finish. Significantly, the start-up pays gender equal wages to the slum women and they are paid the same per hour if they worked at a full-time job elsewhere.

According to Anand, these jobs are needed in large quantities by American and other AI (artificial intelligence) companies to develop their computer models.

"We at Humans AI wanted to create opportunities for the slum women in India and build a platform that would provide them with a substantial means of revenue in these trying times. Accordingly, we came up with this idea, which is to complete micro-tasks in the form of a game through smart-phones and gain income through the process. The training module is set in the app, which displays a 30-second video on how the work can be done. There are 20-25 tasks on trial basis for the individual to check their level of accuracy. It is very simple, and lot of people start with an accuracy rate of 75 percent," says Anand.

"At present there are over 3,000 labellers or employees from Pune and Mumbai in the Human AI app database especially from slum pockets working across 100+ projects," says Ishaan.

"Our clients come from top industries in the United States, from Fortune 50 companies to research labs of Stanford to cutting edge startups. We are looking to get more contracts from the companies in the USA and our target is to employ over 200,000 women from the slums in the next 2-3 years," states Aditya.