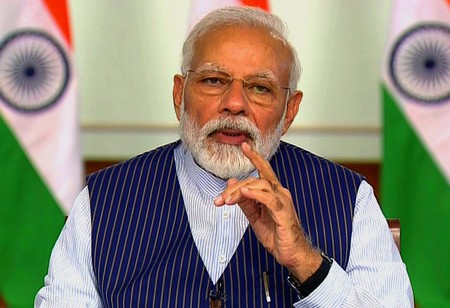 CEOInsights Team, 0
The Indian start-ups of today are the Multinational Corporations of tomorrow that can go a long way in achieving the goal of 'Atmanirbhar Bharat', Prime Minister Narendra Modi said on Saturday. "In this decade when multinationals are developing in India, startups will be taking lead and become multinationals of tomorrow," said Honorable PM Modi at the virtual foundation stone laying ceremony of the Indian Institute of Management (IIM) at Sambalpur in Odisha. He also said that these startups are mostly starting out in Tier 2 and Tier 3 cities of the country.
Shri Narendra Modi said, "Management experts graduating in new areas of knowledge will help take these start-ups to new heights. They will also help in giving global recognition to India. Despite COVID year India has given the maximum number of Unicorns this
Despite COVID year India has given the maximum number of Unicorns this year
year".
Modi emphasized on the importance of developing a self-reliant or 'Atmanirbhar Bharat'. "Innovation, integrity and inclusion have emerged as the key mantras in the field of management which are important for 'Atmanirbhar Bharat' mission. The goal of a self-reliant India will also be achieved with the help of collaborative, innovative and transformative concepts in management," Modi said.
This was the occasion of the foundation stone of IIM Sambalpur, one of the seven third-gen IIMs his government promised in 2015 namely Nagpur, Jammu, Amritsar, Bodh Gaya, Sirmaur and Visakhapatnam.
On working through a makeshift campus for five years, the premier B-school of East India will be getting a permanent campus which will create a new identity to Odisha in the field of management said PM Modi.
In 2014, India was home to 13 IIMs and the number increased to 20 at present.