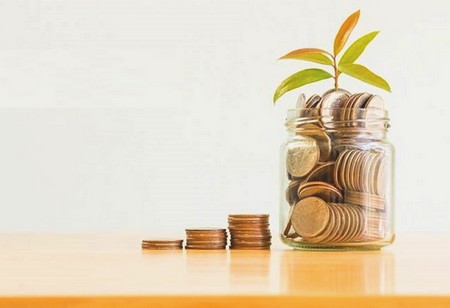 India's vegan beauty brand Plum raises Rs.110 crore in Series B lead by Faering Capital. Trifecta Capital & Unilever Ventures too joined the investment round. This 2014-founded company started as online-only brand and later expanded to omni-channel with now having presence in over 200 cities at more than 6,000 retail outlets. Plum expects an annual revenue run rate of Rs.200 crore by end of FY 20-21.
Speaking on the occasion, Shankar Prasad, CEO & Founder of Plum, says, "We are delighted to welcome Faering Capital given their track record in working with entrepreneurs and their expertise in Consumer Brands. The funds raised from Faering Capital, Unilever Ventures and Trifecta Capital will help us deliver a more engaging brand experience for our customers (fondly called Plumsters) and further expand our product range and market presence. Our journey as a pioneer of clean beauty in India has been a special one. Being good is foundational to Plum's philosophy. This is why we maintain, if it is not ethically sourced, consciously manufactured and transparently good from start to finish, it is not Plum."
"We have admired Shankar and his team's vision and execution in building Plum as a leading direct-to consumer beauty brand while staying true to their core values of "clean and good". Widespread and rapid digital adoption across India is fueling the growth of sharply focused online brands and Plum is at the forefront of this trend due to the brand's innovative product portfolio and consumer loyalty. Faering Capital is proud to lead the Series B investment and partner with the company for their next stage of growth," said Sameer Shroff, Co-founder and Managing Director at Faering Capital, who will join the board of the company.
"We are delighted to see the progress achieved by Plum since we first invested in the company two years ago. Shankar and Plum's team have scaled the business, built a strong brand, expanding the product range, hiring talent and setting up the foundations for the next phase of growth. We remain committed to our partnership in building Plum as one of the valuable beauty brands in the country," said Pawan Chaturvedi, Investment Director-Asia at Unilever Ventures.
"We are strong believers in Plum, and in their mission to build honest, organic skin care brands. Every action and every product of theirs resonates with their values of clean and true beauty, while customers are also increasingly demanding more responsible beauty products. Shankar and his team have built a highly capital-efficient business, and we are very excited to continue our support for them with both credit and equity. In the next phase of their journey, we fully believe that they will reach many more consumers with a wider variety of products while staying true to their core proposition." said Nilesh Kothari, Managing Partner at Trifecta Capital.