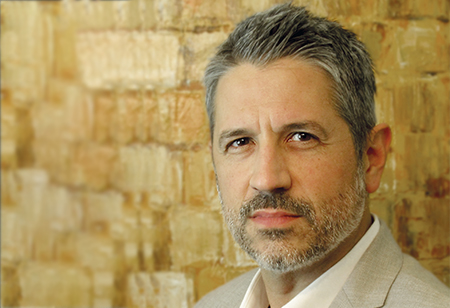 Robert Walden, CIO, Epsilon, 0
Robert currently oversees cybersecurity, data center, public cloud infrastructure, and network services for Epsilon's portfolio of client-facing products and solutions.
The way companies ingest, implement and manage technology is changing dramatically. Employees across every pocket of the organization, from Human Resources to Finance to Marketing are empowering themselves with increasingly sophisticated technology solutions, tailor-made for their specific needs. As a result, the roles and responsibilities of information technology professionals are changing drastically, and the days of the traditional IT organization are numbered. As IT professionals, we still have an important role to enable this shift: ensuring that the solutions deployed are vetted, secure, compliant, cost-effective and meet the desired requirements. We must provide the IT guiderails.
Every company has embraced technology differently and is at a different place along evolutionary and maturity spectrums. If you were to sample 100 companies, you would probably find that the IT organizational function is structured and defined differently virtually in every instance. Like it or not, we must adapt our support models and strategies to facilitate the evolution of our profession, from being the sole owners of technologies used to ensuring technologies are used correctly. A process or service that might clearly be owned by an IT organization in one company might be owned by Finance or Human Resources in another. We should not restrict the broader company's ability to move at high speeds by constraining growth and flexibility, but our responsibility should remain in ensuring all associates are operating within appropriate security, legal, architectural and financial boundaries.
As business leaders, we want to determine the best way to leverage any and all available technologies to improve the position of our respective organizations, no matter who within the organization is managing or using those tools. From an overall business perspective, our ultimate goal is to provide the best quality experience for the end consumer of our products or services. The legacy model of trying to contain those activities under the umbrella of the IT organization is no longer effective and it's not
realistic. We must be cognizant of the fact that our roles and functions are changing rapidly, and that many activities and processes are being taken over by other parts of the organization. Tools and solutions that once required deep levels of technical expertise and years of training can now be easily deployed by users with much less technical sophistication and experience. Work that once required a software engineer can now be done by a salesperson. What once required a network engineer can now be performed by a java developer. Where a storage expert was required previously, a business systems analyst can now manage the task. IT organizations have often been looked at as large, lumbering impediments to progress because of mysteriously long delivery times, 'black-box' processes and seemingly disconnected strategies. Our stakeholders are becoming more technically empowered every day and we are at an inflection point. Success for IT, our stakeholders and our businesses as a whole is all about broad enablement.
We must be cognizant of the fact that our roles and functions are changing rapidly, and that many activities and processes are being taken over
So what does the IT organization of the future look like and how are we supposed to facilitate this new paradigm? We must be enablers, consultants, orchestrators and brokers. We need to ensure that processes are properly documented, security controls are in place, tools have been vetted, legal processes are being followed, due diligence has been done, testing has occurred, risk is understood and financial analysis has been properly analyzed and communicated. We must then be able to pull all of this information together and craft and share the message in one of our most important roles, and that is as a storyteller. The story we should be telling provides the clearest direction for IT success for the organization as a whole. We must also provide multiple support options for the services we offer today, as well as those services that may be pulled out of IT tomorrow. One model may be fully managed services and one may be more DevOps-like, while another may be a fully brokered service.
Traditional IT jobs are definitely changing, but that is not necessarily a negative development. Some IT job functions will surely disappear but new, more relevant and productive IT roles focused on enablement and strategic guidance will take their place. The key is to effectively prepare your people, processes and plans to adapt to this evolution. Be realistic about the changes that are occurring and what needs to be executed to make sure the proper governance is in place and flexible enough to allow for innovation and change. Ultimately, the best path forward is to enable, stand back and get out of the way.