Atos Partners with Bentley Systems to Transform Digital Twins as a Cloud-Based Service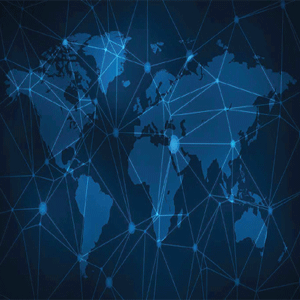 Markus Schaffhauser
CTO, Atos
Atos, an international leader in digital transformation, and Bentley Systems, a leading provider of comprehensive software solutions, announced a strategic partnership to offer a complete solution to create and operate Digital Twins on behalf of industry and infrastructure asset owners. The partnership will enable businesses to take advantage of fully-integrated and managed Digital Twins as a cloud-based service.
Markus Schaffhauser, CTO, Atos, says, "We have been impressed at the capabilities of Bentley's software and how well it meshes with our expertise in digital transformation, to now deliver innovative services for industrial and infrastructure asset owners. The Atos-Bentley partnership has gotten off to a faststart, and I am convinced that our digital twin services will be of tremendous value to owners."

Both the companies have worked before on various manufacturing clients projects that combines Atos' knowledge in system integration and data capture & analytic with Bentley's reality modeling software. "I believe that our collaboration with Atos can help owner-operators to really jump-start their 'going digital' ambitions, enabling and taking advantage of both immersive visualization and analytical visibility. Atos' vast expertise in digital data integration, along with their global reach, make them the ideal partner for digital twin cloud services," commented Greg Bentley, CEO, Bentley Systems.

Established in 1984, Bentley Systems now employs more than 3,500 colleagues and generates annual revenue of $700 million in 170 countries. Bentley's MicroStation-based engineering and BIM applications, and its digital twin cloud services, advance the project delivery (ProjectWise) and the asset performance (AssetWise) of transportation and other public works, utilities, industrial and resources plants and commercial and institutional facilities.