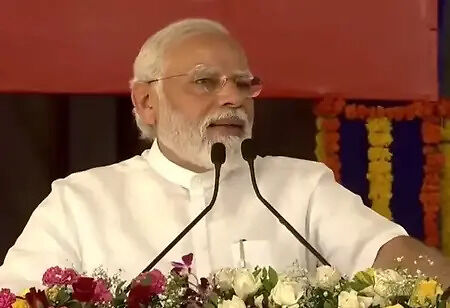 India is an agriculture-dependent country, with a 60percent of the population dependent on income from something-agri. Indeed, agriculture is intertwined with the tradition and culture of this great nation. Being a segment that plays an important role in transforming economies to reach their goals, ensure food security, and improve nutrition, Agriculture modernization helps achieve several humanitarian goals by raising incomes and productivity for farmers and lowering the food prices, among others.
There are two methods to make agricultural transformation a reality. Firstly, it is very important to democratize advanced technologies. The government should invest in agricultural research and development (R&D) to make advanced technologies available. Secondly, with the adoption of modern technologies, ensuring that farmers are skilled in using the technology at their disposal becomes imperative. The government must build a skilled labor force to master new technology, handle logistics and boost each node of the value chain.
In an effort to provide farmers with the means to boost productivity and increase their incomes, last week, Prime Minister Narendra Modi inaugurated the World's first Nano Urea Liquid plant by Indian Farmers Fertiliser Cooperative (IFFCO) at Kalol, Gujarat.
IFFCO has built additional branches to produce Nano Fertilizers at Aonla, Phulpur, Kalol, Bengaluru, Paradeep, Kandla, Deoghar, and Guwahati. All these units shall have a design production capacity of two lakh bottles per day with a total investment of Rs. 3,000 crore, of which Rs.720 crore is already committed and will generate employment for thousands of people.
Increased Productivity with Lower Usage and Cost
According to the agriculture survey conducted by the R & D department, a farmer in India applies two bags of urea in one acre per crop season, with the quantity varying slightly according to the crop. The usage of IFFCO Nano Urea was shown in a film to the farmers present during the inauguration, the inspiration of which was taken from the Prime Minister's vision of reducing the use of urea in the soil. The vehicle of the Nano Urea revolution will be the drones, as it will introduce modern farming techniques and practices.
U S Awasthi, MD, IFFCO, says, "Nano Urea liquid has been found to be very effective in increasing the nutritional quality & productivity of crops and has a huge positive impact on the quality of underground water and environment, thus resulting in significant reduction in global warming. Around 3.60 crore bottles of IFFCO Nano urea Liquid have been produced out of which 2.50 crore have already been sold."
Chairman IFFCO, Dileep Sanghani, says, "Nano Urea Liquid has been made in line with the PM's vision of Atmanirbhar Bharat and Sahkar se Samriddhi with the aim of increasing farmers' income. Indian Farmers Fertilizer Cooperative Ltd (IFFCO) had earlier last year introduced the world's first IFFCO Nano Urea (Liquid) & which is included in Fertilizer Control Order (FCO, 1985)."
What is Nano Urea Liquid Comprising?
Urea is the most used chemical fertilizer. The molecular formula of urea is CO (NH 2) 2. When the urea as a fertilizer is used in soil, it gets hydrolyzed into NH earlier 3 and NH4+, and the two reach balance. The nano urea is composed of 0.01 to five percent of quinhydrone, 0.01 to 10 percent of calcium cyanamide, and 85 to 99.98 percent of urea or also comprises micro non-nitrogen plant nutrients or micro non-nitrogen plant nutrients and micro nitrogen-containing compounds. The preparation of nano urea involves two steps. The urea quinhydrone mixed liquor is firstly prepared, and then the produced mixed liquor is sprayed onto calcium cyanamide granules to form the nano urea. It can delay urea hydrolyzation, improve an NH4+ quantity in an adsorption state in soil, inhibit NH4+ oxidation, reduce NH3 volatilization and N2O and CH4 discharge, and increase the nitrogen adsorbing quantity of crops, and thereby, a crop yield is improved.
Better Plant Nutrition Less Environmental Pollution
Apart from the cost-effective nano urea liquid, it helps to nurture the plant by providing nutrition. It also provides higher nutrient efficiency for crops while reducing soil, water, and air pollution. At present, about 30-50 percent of nitrogen from urea is utilized by plants while the rest goes waste due to quick chemical transformation because of leaching, which contaminates soil and water bodies, and volatilization that causes emissions of nitrous oxide in the atmosphere leading to air pollution and global warming along with low nutritional efficiency for the crop. Additionally, conventional urea is effective just for 30-50 percent in delivering nitrogen to plants; the effectiveness of the nano urea liquid is over 80 percent.
The major reason behind the efficiency is nanobiotechnology, which enables the designing of ultra-small particles that offer higher surface-mass ratios and help in the controlled delivery of plant nutrients. The size of one nano urea liquid particle is 30 nanometers. Compared to the conventional granular urea, it has about 10,000 times more surface area to volume size. By exhibiting, the ultra-small size and surface properties, the nano urea liquid gets absorbed by plants more effectively when sprayed on their leaves. By introducing these nanoparticles to reach plant parts where nitrogen is required and releasing nutrients in a controlled manner, we can reduce the release of wastage into the environment. By keeping aside the quality of the yield, soil health, and nutritional quality of the crop, nano urea has also been tested for biosafety and toxicity according to norms followed in India and the international guidelines developed by Organization for Economic Co-operation and Development (OECD), which are adopted and accepted globally.
According to IFFCO, apart from Kalol, the nano urea liquid will be manufactured at IFFCO's Aonla and Phulpur plants in Uttar Pradesh. In Phase I, an annual production capacity of 14 crore bottles is being installed, which would increase to additional 18 crore bottles in Phase II by 2023. These 32 crore bottles are expected to potentially replace 13.7 million tons of urea by 2023.