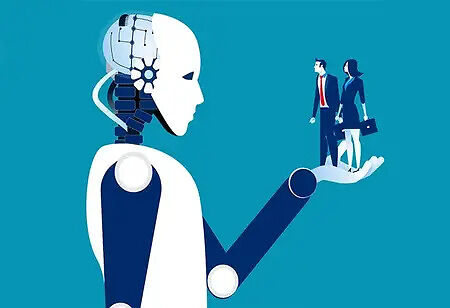 This recently discovered potential of generative AI has created opportunities for better movie dubbing and rich educational content. Deepfakes, which are digitally fabricated photos or movies, and damaging cybersecurity assaults on enterprises, such as fraudulent requests that convincingly impersonate an employee's supervisor, were also brought to light.
Today, a lot of major companies are eager or have started to embark their journey on generative AI. However, most companies appear to face certain hiccups into incorporating the technological capability into their systems. That's why, they seek the aid of tech titans to help ease their journey on adopting generative AI and thereafter change the way they do business. Here are top companies partnering with other companies to use generative AI to fulfil their unique needs.
KPMG and Google Cloud Ease the Incorporation of Generative AI for Companies
To support companies in incorporating generative AI technology into their operations, Google Cloud and KPMG are significantly expanding their alliance. The alliance will combine Google Cloud's cutting-edge infrastructure and generative AI capabilities with KPMG's expertise in cloud computing, data analytics, and responsible AI.
The alliance intends to offer useful and practical applications of generative AI, generating value across several industries and enabling staff to adopt data-driven decision-making. The companies claimed that the alliance's growth is a reaction to the rising demand for cloud-based services and artificial intelligence. This partnership will give customers the knowledge and tools they need to effectively utilize generative AI and completely overhaul their business processes as companies seek to accelerate their digital transformation and innovation.
The expansion of KPMG and Google Cloud's extended alliance marks a significant step towards incorporating generative AI into business' operations belonging to various industries. As a result, businesses will be able to innovate and adapt according to the ever-changing industry landscape through KPMG and Google Cloud's focus into practical applications, fostering data-driven decision making and emphasizing responsible AI adoption.
eDreams Odigeo and Google is Reinventing the Tourism Experience for Customers
Like any industry, even the travel and tourism sector is partnering with tech giants to integrate generative AI into its services and here's one partnering with Google. eDreams Odigeo, a travel booking company, is experimenting with Google's generative AI capabilities on its online platforms. One of the first partners to be named since Google gave developers access to its generative AI technology in March, just before releasing Bard as a rival to Microsoft-backed OpenAI's ChatGPT, is Spain-based eDreams. The collaboration is a component of the AI Trusted Tester Program for Google Cloud. A Google representative stated that there was no list of further companies participating in the initiative.
eDreams Odigeo said it intends to leverage generative AI through the Google partnership to improve productivity, reinvent customer engagements, and expedite development processes. This entails creating a variety of products that will let users communicate with generative AI agents at various points during the trip process, such as when making plans, making reservations, and receiving customer assistance. According to the proposal, the generative AI-powered system will be able to tailor interactions depending on information about specific clients. The company said that the Google partnership will advance its capabilities. It has been employing its own generative AI models in specific situations, such as for customized route plans.
SAP and Microsoft Assist Customers to Bridge the Talent Gap
A generative AI solution is being developed by SAP and Microsoft to assist customers in filling the talent gap. The solutions' main goal is to develop fresh approaches to hiring, retaining, and training staff. The industry leaders in technology will combine Microsoft 365 Copilot and Copilot in Viva Learning with SAP SuccessFactors products. Microsoft's Azure OpenAI Service will also be integrated by SAP and Microsoft in order to take use of robust language models that analyze and produce natural language.
The partnership between Microsoft and SAP, reinforced by SAP's usage of the Azure OpenAI Service API, ensures that the companies collaborate on ideas for enhancing hiring and training procedures. To create engaging and targeted job descriptions for recruitment, SAP will use the Azure OpenAI Service API and information from SAP SuccessFactors solutions. Business executives can use Copilot in Word to amend job descriptions with additional information and bias detection checks by integrating the SAP SuccessFactors Recruiting system with Microsoft 365. The workflow will be completed by publishing the final job descriptions in SAP SuccessFactors. Employees can utilize Copilot in Viva Learning for learning purposes to conduct natural language queries to make personalized learning suggestions based on data and learning programs in SAP SuccessFactors solutions that meet the employee's career and development goals.
Dell Technologies and NVIDIA are Helping Businesses Create and Scale On-Premise Generative AI Systems
Project Helix, a new project from Dell Technologies and NVIDIA to aid businesses in creating and scaling on-premises generative AI systems, just made its debut. In order to enable enterprises to swiftly and safely deploy bespoke generative AI solutions, Project Helix will offer a blueprint. The goal of this cooperative endeavor with NVIDIA is to assist businesses in using generative AI models more quickly on-premise.
Companies can basically redesign their organizations and whole industries thanks to infrastructure that is highly scalable, secure, and efficient. As a result, companies will be able to harness the enormous volumes of data they currently possess to generate value more quickly than they could otherwise anticipate and build and run next-generation AI applications. Purpose-built AI models eliminate labor-intensive tasks, which is exactly what is most sought after by companies today.
Additionally, Project Helix is expected to include security and privacy into generative AI applications to lower risk and assist enterprises in meeting regulatory requirements. With the help of the Dell Technologies and NVIDIA Project Helix initiative, companies can swiftly create and improve generative AI-powered models that use their data to produce specialized applications in a secure manner.
NVIDIA and WPP are Enabling Generative AI Content for Advertizing
Together, NVIDIA and WPP are creating a 3D content engine that makes use of generative AI and the NVIDIA Omniverse. The Omniverse Cloud, a platform for integrating 3D tools and creating and running industrial digitalization applications, serves as the cornerstone for the new content creation platform. To generate photorealistic digital twins of client products, WPP may combine its product-design data with programs like Adobe's Substance 3D tools for 3D and immersive content development.
For its designers to produce images from word prompts and insert them into circumstances, WPP employs generative AI and content from partners like Adobe and Getty Images. This contains exclusive visual content from Getty Images produced with NVIDIA Picasso, a foundry for unique generative AI models for visual design, and Adobe Firefly, a family of artistic generative AI models. The finished scenes enable creative teams to render massive amounts of 2D images and videos for conventional advertising or to post interactive 3D product configurators to the NVIDIA Graphics Delivery Network, a global graphics streaming network, for users to enjoy on any web-enabled device.