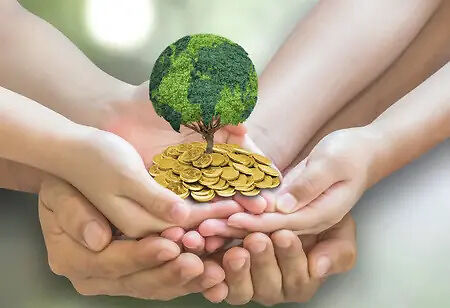 Industrial Behemoths raise the capital which will be kept separate from behemoth stock. As part of a capital campaign Industry behemoths surge stocks to encourage businesses and foundations. October 2023 marked a substantial month for the digital asset sector, with emotional fundraising numbers that reverberated throughout the Industry. Here are the Indian companies who have raised the capital in October 2023.
InsuranceDekho
Insurtech startup InsuranceDekho has raised $60 million in its ongoing Series B funding round. Existing investors such as TVS Capital, Goldman Sachs Asset Management and Avataar Ventures also participated in the round. The latest capital injection consists of equity and debt and has attracted new investors, including Japanese giant Mitsubishi UFJ Financial Group, Inc. (MUFG), insurer BNP Paribas Cardif through its insurance technology fund managed by Eurazeo, a European private equity firm with a focus on India. Beams Fintech Fund and Yogesh Mahansaria Family Office.
Additionally, this is the second fundraising for the Gurugram-based startup in 2023, with a total of more than $200 million. Earlier this year, the startup had $150 million in the largest Series A funding raised by a South Asian insurance company. The insurance technologist plans to use the funds to enhance its marketing efforts, expand its distribution into domestic India, expand its technology platform, and explore inorganic growth opportunities and new initiatives such as reinsurance to continue to democratize and revolutionize the insurance landscape. India.
Ankit Agrawal, CEO and founder of InsuranceDekho says, "We thank our investors for trusting our vision and capabilities. Our goal is to make insurance accessible and usable for all Indians, and with this funding, we can accelerate our efforts, reach more customers, and continue to innovate in the insurance industry."
InsuranceDekho is becoming a family title in India. Till present, it has been effective in giving a delightful involvement to more than 50 lac clients with the assistance of straightforward and fast preparation, a dedicated bolster group with the accessibility of various safeguards. InsuranceDekho is a web stage that lets you compare and purchase protection sites from top-rated protection companies over Engine, Wellbeing, Life, Travel, and other protections from different companies. Buying a protection approach on InsuranceDekho is exceptionally basic
Zolve
New cross-border banking firm Zolve has raised $100 million in senior debt from US impact investor Community Investment Management (CIM). Zolve, which has offices in San Francisco and Bengaluru, plans to use debt management to offer credit products to immigrants in the United States.
Raghunandan G, founder, Zolve says, "Since its inception, Zolve claims to have attracted around 500,000 users and facilitated more than $600 million in transactions. It claims its 12-month customer retention rate is over 86 percent, and its organic and referral rates have now risen to over 62 percent."
Anand Daniel, partner at Accel, one of Zolve's early investors says, "Zolve has achieved significant growth in just two years of operation ensuring a profitable unit economy in a challenging global macro environment."
Zolve's mission is basic: the need to create budgetary items available to everybody. Zolve offers the yearning of plenty of products to rearrange managing an account within the US. The rising money flow of October 2023 emphasizes the winning showcase estimation and conditions. A stamped concentration of movement inside the early-stage financing, outstandingly in Seed and Pre-Seed rounds, gives critical bits of knowledge into the key maneuvers of crypto ventures amid the bearish stage.
Avidii
Amidst the rapid growth of tech platforms in India over the last five years, Swiss and Bengaluru-based Avidii, which is now expanding into the Indian market, stands out with its unique approach. Avidii offers instant, personalized and non-binding education services that meet individual preferences and needs, setting it apart from other edtech platforms.
Avid's core offering is a 24/7 on-demand tutoring service that offers tailored support in subjects such as maths, physics, chemistry, biology, business and art, primarily aimed at students aged 11-18.
The platform works with two main business models. While its B2B segment focuses on partnering with educational institutions to improve learning in schools and colleges, the startup's B2C segment enables direct one-to-one interaction between students and tutors, creating personalized deep learning.
Clinikally
The platform works with two main business models. While its B2B segment focuses on partnering with educational institutions to improve learning in schools and colleges, the startup's B2C segment enables direct one-to-one interaction between students and tutors, creating personalized deep learning.
In addition to its core services, Clinikally has expanded into the distribution of private-label drugs for aesthetic diseases under the Clinikally brand and for chronic skin conditions under the Soteri Skin brand. The platform offers dermatologist consultations at an affordable price of INR 199 and introduces its customers to innovative skin care products.
Clinikally's short-term goals focus on strengthening telehealth services, expanding nutrition and nutrition offerings, and increasing the number of private-label partnerships from 175 to 500 physician practices. By 2026, the company aims to be a complete dermatology and nutrition platform that includes telehealth services, an online pharmacy, premium consumer brands, a nationwide network of dermatology experts and off-network clinical partnerships.
Contiinex
In the age of automation, speech intelligence plays a key role in improving user experience and data-driven decision-making. Founded in December 2020 by Prateek Mehta and Vijay Krishna BS, Contiinex aims to target the English-speaking global voice market. The startup is focused on transforming the customer experience, improving business productivity, and optimizing costs in India, the US, and Australia. Contiinex's Speech AI platform can analyze audio files and help companies better understand their customers and make strategic business decisions.
The Bengaluru-based startup also plans to expand its Gen AI product offering to address the unstructured data space across all media such as voice, chat, email, videos, and images. Contiinex wants to expand its vision to other industries such as banking, retail, and electrical services.