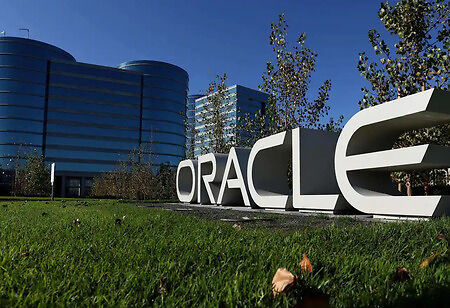 By now, you've probably used generative AI tools like ChatGPT for a variety of reasons like creating applications, writing grant proposals, or even finishing overdue employee reviews. Larry Ellison, the CTO of Oracle, might have some ideas for the upcoming transition. Oracle CloudWorld keynote speaker Larry Ellison recently discussed 'Oracle's vision for the future' at the Oracle CloudWorld 2023. He said that a global competition is currently taking place to develop the best type of AI possible, one that will help to define a better future.
The three major themes Oracle introduced for CloudWorld 2023 were: the significance of distributed cloud services; the role of partners in ensuring client success; and increased simplicity and control.
Oracle and Red Hat to Bring More Options in Installing Applications
Among the announcements was the expansion of Oracle and Red Hat's partnership to give clients more options when installing applications on Oracle Cloud Infrastructure. Red Hat OpenShift will receive support and certification to function on OCI as part of this increased collaboration. When running on OCI Compute virtual machines and bare metal instances, Red Hat OpenShift on OCI will be accessible for customer-managed deployments using certified configurations of Red Hat OpenShift Platform Plus, Red Hat OpenShift Container Platform, and Red Hat OpenShift Kubernetes Engine.
With regard to MYSQL HeatWave, Oracle has added new capabilities, such as support for vector stores, generative AI, new in-database machine learning features, improved MYSQL Autopilot, new HeatWave Lakehouse capabilities, support for JavaScript, query acceleration for JSON, and support for new analytic operators.
Generative AI Solution Only Available for Short-Term
Additionally, Oracle has revealed that its Generative AI solution for Oracle Cloud Infrastructure (OCI) is only temporarily available. Large language models (LLMs) will be supported by the new service to assist enterprises in automating end-to-end business processes, enhancing decision-making, and improving customer experiences while maintaining the privacy and security of their data.
It is a managed service that was developed on OCI in association with Cohere and is now in private preview. Users can integrate LLMs into their own applications using an available API. The Oracle Database 23c, code-named 'App Simple', will also get semantic search capabilities using AI vectors. the new feature set known as AI Vector Search. Customers will be able to use LLMs with their own unique data using AI Vector Search to get results that are more accurate than those provided by models trained just on public data. Additionally, these features will be added to Oracle Fusion Cloud Customer Experience (CX) to assist marketers, sellers, and service representatives in increasing sales and providing great customer care.
Focus on the Bigger Problems
Healthcare, security, and agriculture were some of the major issues Ellison addressed. This year, Oracle's Cloud Data Intelligence Platform served as an example. According to Ellison, it combines Oracle Analytics and generative AI.
He specifically cited Oracle's Public Health Data Intelligence Platform as an example, which is based on Cerner technology and it all diagnostic, laboratory, and other data for a nation's whole population into a single Oracle autonomous database.
According to Ellison, the cloud enables governments to accomplish this at a reasonable cost, and it may mean that enterprises no longer have to decide whether or not to delete important data stored in photographs and scans, as has occasionally been the case. He continued by saying that he would like to reach a point when not only patient health data, but also hospital inventory, could be permanently saved. This could be done by using an IoT system that gathers information from RFID tags.
These are the answers Oracle is pursuing, and it is obvious that Ellison thinks Oracle can help patients by improving what is frequently a dysfunctional healthcare system, a system that has been under examination since the COVID-19 outbreak and is under greater pressure on several fronts.
But Ellison not only mentioned healthcare; he also provided examples of how autonomous systems, cloud computing, robots, and generative AI can be deployed in agriculture to lessen the amount of water and land needed to grow crops and minimize CO2 emissions.
The main takeaway from Ellison's keynote was that he believes Oracle offers an economically sound solution to these significant global issues, with data maintained in one location to take use of the soon-to-be-released AI tools.
What's in it for the Marketing Professionals?
Professionals in marketing, sales, and customer service have their biggest troubles when it comes to managing the pace and volume of data. These experts are responsible for analyzing this data with the help of AI in order to derive useful insights that can improve customer experiences and promote corporate success.
Pre-trained big language models, according to Rob Tarkoff, executive vice president and general manager of Oracle Cloud CX, are redefining how people engage with content and important information within enterprises.
Generative AI for service: By automating content creation and optimizing workflows, it expedites customer service. Knowledge articles, aided agent responses, and other features are included.
Guided campaigns: By automating customized, brand-approved programs that deliver quality leads directly to salespeople, guided campaigns streamline marketing and sales.
AI-powered account linking: It assists in faster contract closes and identifies upsell chances by giving sellers total account insight.
B2B customer data platform enhancements: Enhancements to the B2B customer data platform include support for complicated account hierarchies and targeted marketing by grading sales possibilities based on prior engagement.
Intelligent sales orchestration: With the use of AI-generated insights and automated processes, intelligent sales orchestration helps sellers navigate challenging sales situations.
Advanced field asset monitoring: Increases field service productivity by providing mobile access to detailed asset information for technicians, including repair orders and warranties.
Oracle Cloud CX's most recent AI upgrades provide workable options for accelerating previously time-consuming processes. These changes are likely to improve employee productivity and customer satisfaction, which could boost financial success.