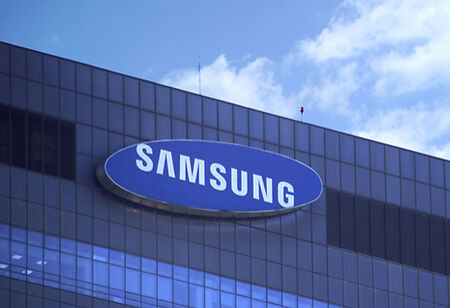 In a race to become the largest consumer facing multinational company, Samsung India Electronics beat Maruti Suzuki India with a revenue from its FY21 operations that spiked from 0.5 percent to Rs.75,886 crore. That leaves Maruti Suzuki's revenue going down by seven percent at Rs.70,333 crore due to less unit sales clubbed with one quarter loss from the coronavirus lockdown scenario.
But the race between Samsung India and Maruti Suzuki were almost on par with each other as the numbers showed about Rs.200 crore for both during 2019 to 2020.
Yet Samsung India took the lead as the spells of the coronavirus went past hitting the company unlike how Maruti Suzuki and several other companies had suffered due to increased demand in smartphones and applications that were much needed for surviving the new normal which are social distancing norms. Also, the fact that work from home and online education called for immense adoption in digital tools apart from buying big screen devices for entertainment purposes.
All these demands ended up favouring the consumer electronic appliances manufacturer since mobile phones are the very essence of what it means to stay connected in a biologically secure manner during these untouchable times. It is now regarded as an offense to even breathe near one's neighbour, especially in India with the COVID-19's second outbreak that became a living nightmare for its citizens.
Samsung India's Net Profit Surge to 39 Percent at Rs.4,041 Crore
As the regulatory papers put it, Samsung India Electronics' net profit rode a tailwind of 39 percent to Rs 4,040.9 crore in FY2020-21 in its previous fiscal year, despite revenue from operations remaining unchanged at Rs 75,886.3 crore.
The electronics behemoth, whose mobile phone segment accounts for the lion's share of its income, had a net profit of Rs 2,902.6 crore in FY20, with revenue from operations totalling Rs 75,461.5 crore.
Registrar of Companies report released by market intelligence firm Tofler says that Samsung India's overall income fell by 1.46 percent to Rs 77,501.4 crore in the fiscal year ending March 2021, compared to Rs 78,651.2 crore the previous year.
Total expenses for the financial year 2020-21 were cut by 3.38 percent to Rs 71,898.7 crore, down from Rs 74,413.4 crore the previous year.
Employee benefit spending ended up becoming similarly flat in FY21, at Rs 2,687.4 crore, compared to Rs 2,702.2 crore the previous year.
But that story soon changed as Samsung India's net profit increased by 39 percent to Rs 4041 crore in FY21, thanks to cost cuts and increased sales of higher-end products. This makes it stand as the largest participant in the television category, total refrigerators, including frost-free and side-by-side models, tablets, and smartphones.
Phones accounted for 72.65 percent of FY21 income, with the remainder coming from audiovisual at 6.51 percent, home appliances at 10.42 percent, network at 3.77 percent, Software Development and Export at 1.61 percent, and others at 5.01 percent, according to its papers.
Currently, the electronics behemoth has joined hands with UNDP (United Nations Development Program) encouraging its Galaxy users to make humanitarian contributions for community welfare in the country.
Samsung India and UNDP Power People to Contribute to Community Causes
Samsung India and the UNDP have announced an update to the Samsung Global Goals (SGG) app, allowing Indian Galaxy smartphone users to give to India for specific projects that are important to them. All of the projects are tied to causes that support the UN's Sustainable Development Goals (SDGs) or global objectives.
Introduced in 2019 as collaboration between Samsung and the UNDP, provides simple ways to assist and promote awareness of the Global Goals. The program allows users to take modest actions toward change, such as making a direct donation or starting an advertisement.
The global goals address some of the world's most pressing issues, such as inequality, climate change and environmental degradation, and education.
Galaxy users in India will now be able to donate to projects utilizing the Unified Payment Interface (UPI) thanks to the revised SGG app. Among the programs are those aimed at educating young women, feeding school children, preserving children's rights, combating poverty, and assisting grieving families devastated by Covid-19. The projects listed on the app support global goals such as No Poverty (Objective 1), Zero Hunger (Objective 2), Good Health and Well-Being (Objective 3), Quality Education (Objective 4), Clean Water and Sanitation (Objective 6), Sustainable Cities and Communities (Objective 11), and Responsible Consumption and Production (Objective 12).
Galaxy users will soon be able to donate to UNDP projects in India, such as supporting women artisans who create Warli folk paintings, assisting Safai Saathis who work as frontline sanitation workers, leopard conservation in the Himalayas, one of the world's rarest cats, and supporting the lives and livelihoods of those affected by the Covid-19 pandemic.
This Samsung sustainability effort will aid in bringing people together around the United Nations' Sustainable Development Goals. Samsung wants Galaxy users to make a difference by performing tiny, individual actions that add up to major collective change and societal good. It intends to make ambassadors for the SDGs by empowering the enormous cohort of Generation Z and Generation Y for whom giving back to society is a way of life.
"At Samsung, we believe in leveraging technology to address the world's most critical issues. Samsung's redesigned Global Goals app now gives Galaxy smartphone users in India, especially Gen Z and Millennials, a simple way to learn about the Global Goals and support the causes that matter to them. The app complements our mission of #PoweringDigitalIndia, which strives to empower the next generation of young Indians", says Partha Ghosh, vice president and head, corporate citizenship, Samsung India.
"This UNDP-Samsung partnership will encourage more Indians to take personal action to achieve the Sustainable Development Goals. Such technology advancements are critical to enabling a collective effect and will help us leave a fairer and more sustainable earth for future generations", says a UNDP Resident Representative in India Shoko Noda.
The Samsung Global Goals app is currently loaded on 170 million smartphones throughout the world, making it the most popular charity app in the world. Thus far, the app has raised $1.5 million for the United Nations' Sustainable Development Goals.