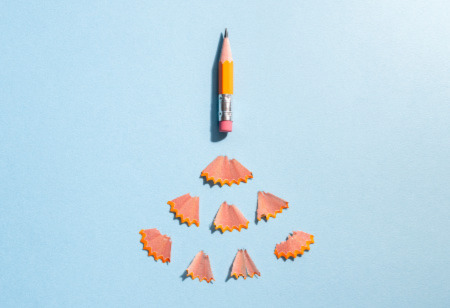 The existing educational system is not geared toward supplying the necessary skills for the new professions that Industry 4.0 is creating. This challenge is greater for jobs that are susceptible to technological shocks, particularly intelligent automation. Business leaders think that upskilling new and existing employees using experiential learning methods is crucial to enabling the less skilled workforce to acquire real-world skills. Real-world skills shortages are having an impact all over the world. With that said, here are tech giants offering upskilling programs or initiatives to the youth and women in tech.
Samsung India's Samsung Innovation Campus
Samsung India has launched its CSR program, 'Samsung Innovation Campus', at eight campuses across the nation with the goal of upskilling 3,000 underprivileged youth in AI, IoT, Big Data, coding, and programming. ESSCI, a National Skill Development Corporation (NSDC) approved entity, is implementing the program through its nationwide network of approved training and education partners. The goal of Samsung Innovation Campus is to upskill youths between the ages of 18 and 25 in cutting-edge technologies and improve their employability. Pre-course testing was completed by enrolled students, who are now receiving classroom instruction from professors at the eight institutes.
Participants in the program will receive classroom instruction and execute a practical capstone project in one of the technology fields they have chosen, such as AI, IoT, Big Data, coding, or programming. Students will visit job fairs after completing their courses and receive assistance in finding the best employment for their skills.
This will lead to empowering the youth and providing them with opportunities in emerging digital fields, hence accelerating India's economic development and reaffirming our commitment to enabling Digital India.
MEITY, OPPO India and CSC Academy's Cyber Sangini Initiative
With the help of the Ministry of Electronics & IT, OPPO India and CSC Academy teamed up to empower rural and semi-urban women through the Cyber Sangini initiative. Through this initiative, 10,000 women will get cybersecurity and internet safety training with the goal of preparing them for certification as Cyber Security Ambassadors. Participants will earn a certificate from NIELIT at the conclusion of the 45-day program, which will open doors to employment and livelihood options in their communities.
The Cyber Sangini program, that shares the same ideals as MEITY's be Safe Online campaign, strives to increase public knowledge of how to be safe online, especially in light of the pervasive use of social media and the quick uptake of electronic payments. The course discusses the safety measures that every Internet user should follow when it comes to reporting any instance of cyberattack, cyberbullying, data theft, and loss of business/reputation.
To defend themselves from such cyber incidents, the Cyber Sanginis will receive training on the existing legal frameworks and legislation that are available to every citizen. According to OPPO's mission of 'Technology for Mankind and Kindness for the World', these women will be permitted to charge a small fee to the public for assistance in resolving cybersecurity and cyber wellness issues in an effort to help the public become self-sufficient.
Accenture and AWS' re/Start
Through AWS re/Start, a 12-week in-person skills-development program that is provided at no cost and trains participants for entry-level roles in fields like IT operations, site reliability, and infrastructure support, Accenture and AWS are working together to help underemployed or unemployed individuals in India begin a career in cloud computing. Additionally, it aims to connect students with possible employers, provide assistance with resume preparation, and provide coaching for job interviews.
Through four nonprofit organizations that are a member of Accenture's skilling ecosystem in India—the Anudip Foundation, Don Bosco Tech Society, Magic Bus Foundation, and the Hope Foundation—the company is funding and implementing the program there. The learners will also receive mentorship help from Accenture volunteers.
A person who is unemployed or underemployed, even those without prior IT skills, is eligible for the program. Through scenario-based exercises, practical projects, and coursework, the participants will develop their abilities in relational databases, networking, security, and programming languages (Linux and Python).
VMware's VMinclusion Taara Initiative
Gender bias, income disparity, lack of representation, unequal access to leadership opportunities, and other issues are among the many of the difficulties faced by women in tech. To close this gender gap and assist Indian women in updating their skills so they may return to the tech profession after vacations, VMware created the VMinclusion Taara initiative in Bangalore in 2019.
The Taara program, now in its fifth year, has had phenomenal success. With an enrolment of more than 25,000 women, 65 percent of whom are reportedly actively progressing through their learning journeys, the training initiative has exceeded its initial goal of upskilling and graduating 15,000 women. Another 5,000 women have also successfully finished the program and returned to the Indian workforce, where they are now actively participating in their next professional chapters and making substantial contributions.
The Taara program offers participants a 16-week course that includes technical training, mentorship, and professional development opportunities. It was designed as a distinctive return-to-work initiative that provides upskilling and reskilling in the newest digital technologies, cloud computing, and virtualization. In addition, it establishes relationships with organizations like Gurgaon Moms and Mangalore Moms to facilitate support, break down barriers to isolation, develop soft skills, and highlight community resources that can help members better position themselves to succeed in their new careers.
Tata Technologies and ARAI's Certification in Automotive Upskilling
The automotive industry demands ongoing upskilling and reskilling as the transition to electric vehicles (EV) progresses. India Automotive Inc. needs individuals with fresh knowledge of EV technologies and parts like motors, inverters, converters, batteries, battery management systems (BMS), embedded systems, power electronics, system modeling and simulation, and safety. The e-Learning platform from Tata Technologies is expected to be essential in upskilling and reskilling in order to help address this dilemma.
Deep automotive domain knowledge from both organizations will be incorporated into the joint certification processes. For all learners and organizations, including OEMs, Tier 1 suppliers, universities, colleges, and individuals needing these training and certifications, they will be made available through i GET IT along with classroom and experiential learning.