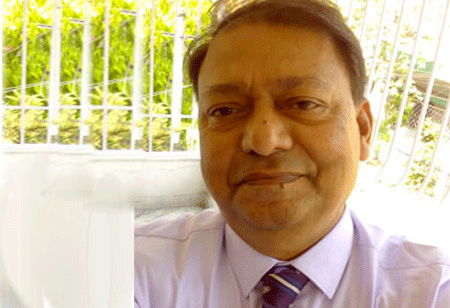 Anup Banerjee, CEO - Global Operations, Eskag Pharma
With international experience of more than 15 years in the Pharmaceutical industry, Anup is well known as a renowned professional who has worked in many reputed companies like Ranbaxy, Lyka Labs, Zydus Cadila Health Care and Cian Health Care, prior to joining ESKAG Pharma.
The Indian pharma industry is on a good growth path and is likely to be in the top 10 global markets in value term by 2020. India is the largest provider of generic drugs globally. Indian pharmaceutical sector industry supplies over 50 percent of global demand for various vaccines, 40 percent of generic demand in the US and 25 percent of all medicine in UK.
The country's pharmaceutical industry is expected to expand at a CAGR of 22.4 percent over 2015–20 to reach $55 billion. India's pharmaceutical exports stood at $17.27 billion in FY18 and have reached $19.14 billion in FY19. Pharmaceutical exports include bulk drugs,intermediates, drug formulations, biological, Ayush & herbal products and surgical.
Indian companies received 304 Abbreviated New Drug Application (ANDA) approvals from the US Food and Drug Administration (USFDA) in 2017. The country accounts for around 30 percent (by volume) and about 10 percent (by value) in the $70-80 billion US generics market. Investment (as percent of sales) in research & development by Indian pharma companies increased from 5.3 percent in FY12 to 8.5 percent in FY18. In 2017, Indian pharmaceutical sector witnessed 46 merger & acquisition(M&A) deals worth $ 1.47 billion. With 119 companies having USFDA approval and 85 companies having MHRA approval, India has become the third largest player in the world with 500 different APIs.
INDIAN Pharma Sector on Domestic Ground
The Indian market is highly fragmented with about 8000 manufacturers. This high competition has driven Indian companies to reduce costs across the life cycle of a product. Generic drugs, with 71 percent market share
form the largest segment of the Pharmaceutical industry in India. The rise of exports of generics to the US will lead to further growth of generic drugs.
Contract manufacturing is a strong segment of the domestic market. Indian firms have several advantages over their Western rivals. The expertise gained in manufacturing generics through reverse engineering has helped some companies streamline the process for getting manufacturing up and running. Costs are very competitive; indeed. They can operate on significantly lower margins, given their low development and labour costs.
The expertise gained in manufacturing generics through reverse engineering has helped some companies streamline the process for getting manufacturing up and running
Role of SMEs & MSMEs in Indian Pharma Sector
The small and medium enterprises (SMEs) are expected to play a significant role in the growth story of the country's pharma sector as they contribute 35-40 percent to the industry in terms of production with a turnover of about Rs.35,000 crore. There are more than 24,000 registered units, which meet 70 percent of the country's needs.
Clearly, MSMEs operating in the domestic pharma sector are recognised as the backbone of the industry. In terms of number of units and employment generation, the SME sector is at the forefront. They also support 48 percent of the country's pharma exports. The Govt also Support the above sector through various platforms & offering attractive incentives to Exporters.
The 'Pharma Vision 2020' by the government's Department of Pharmaceuticals aims to make India a major hub for end-to-end drug discovery. The sector has received cumulative FDI worth $15.98 billion between April 2000 and March 2019. Under Budget 2019-20, allocation to the Ministry of Health and Family Welfare increased by 3.1 percent to Rs 63298 crore ($9.06 billion). Indian pharmaceutical sector is expected to grow at a CAGR of 15 percent in the near future and medical device market expected to grow $50 billion by 2025. The pharma sector will remain the major Industry in India that will contribute to the Economy of our country in many ways than one.