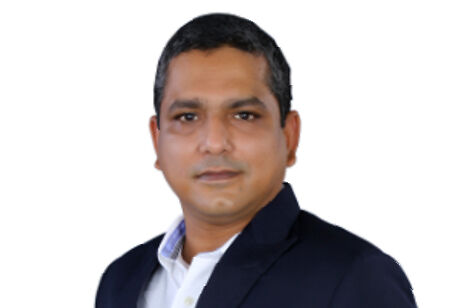 Chandresh Sharma, CEO, Techpanion, 0
Technology has been at the forefront of all innovation over the last decade. The importance of technology adoption across sectors in recent times can be principally attributed to its several uses and benefits that help make business operations more profitable and streamlined. Further, the advent of the COVID-19 pandemic has played its part in making technology the need of the hour. At present and age of hybrid and work-from-home modules, digitization has become a must for all organizations.
The present times have witnessed a very unpredictable industrial landscape due to the pandemic's volatile phases and its consequent restrictions. In this scenario, firms, whether large, medium, or small, have decided that the smartest way forward is rapid technological adoption. Thus, technical tools of automation and regulation have become a common feature of businesses today. Some benefits that digital transformation is working to ensure to the companies are listed as follows:
Enhanced Productivity
Digitization and automation seek to reduce manual labor. Since jobs get done automatically through the help of specially designed software, it gives a chance to firms to employ their manual labor in better-suited tasks, thereby enhancing productivity. Further, naturally, operations carried out by computer software are much more precise, error-free and quick than manually conducted operations which enable work to continue at a quick pace and without any errors. This boosts productivity levels as more work gets done correctly in a lesser amount of time.
Augmented Agility
Speed and flexibility are two things that technology is well known for. Technological tools available in the market today are so comprehensive and advanced that they can perform complex and intricate tasks in unbelievably short timelines. This adds to the pace at which operations are being conducted and helps businesses save minimal and precious resources on time.
Further, technology can be tailored to suit the distinct needs of different enterprises in most cases, which makes its infusion a helpful tool for all firms alike.
Cost-Effectiveness
By enhancing the efficiency of operations and minimizing errors, the use of tech and
automation in the day-to-day processes of a firm can help reduce costs drastically. Here, technical infusion seeks to save the monetary costs and the implicit costs of labor and effort.
It is known that recruiting and maintaining a manual workforce is a far more complicated and expensive process than implementing technology in operations. Further, manpower is subject to fatigue, sickness, boredom, and accidents which are not the case with automated tools. No matter what the season, time, or place, technology will always continue to serve top-notch, error-free work in usual circumstances.
Lastly, humans are subject to frequent and drastic errors, which seldom happen in the case of work performed through automated mediums. Thus, overall, one can say that technical infusion and automation is indeed a cost-saving boon for industries in the present times.
Businesses across industries have eagerly adopted technology in its big and small functions to avail themselves of the best-possible perks
Maximum ROI
Generating leads and returns can be a challenge for firms in a technology-free scenario. However, employing technology and its tools can help spell a radical change in the ROI generation results. Digitization and automation tools can comprehensively increase brand reach across time zones and borders. Additionally, tech-based user-friendly websites and platforms are attractive prospects for customers as it makes their shopping experience easy and personalized. Technology has even improved the post-sales services as the introduction of automated chatbots has made the customer grievance and redressal mechanism much more efficient and satisfactory.
Streamlined Workflow
Another stark-perk of technical infusion in business operations is centralized control that allows the firms to exercise over all of their functions. It simplifies workflow and allows easy and transparent tracking, which facilitates decision-making and makes forecasting more accurate. As business and its functions become streamlined and seamless, it will enable business to earn an edge over its competitors in the long run.
Summing Up
At present Technology and digitization has become the norm of the day. Businesses across industries have eagerly adopted technology in its big and small functions to avail themselves of the best-possible perks. Going by the existing trends, one can expect tech to play a central role in shaping the industrial landscape of tomorrow as well. Some benefits of the latest technological trends, such as automation, as commonly availed by today's firms, were discussed in the scope of this article.