'Skilling' is Everyone's Responsibility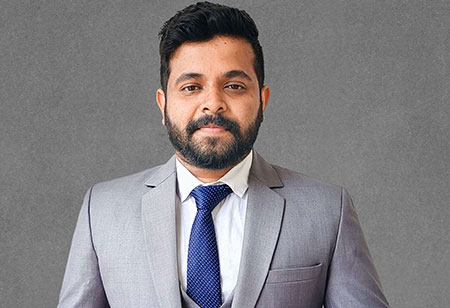 Sujith Vasudevan, Managing Editor, 0
In an era where healthcare is so advanced, treating Pancreatic cancer, one of the deadliest cancers, manifests an unfair statistic. Barring a few lucky patients who get diagnosed before cancer spreads, in nearly every case, the survival rate is less than five percent. That's why even the slightest breakthroughs in the area provide hope to millions of patients worldwide. A team led by Dr. Andrew Lowy, clinical director for Cancer Surgery at UC San Diego School of Medicine, aims to mitigate this predicament by developing a novel screening platform to detect early-stage cancer.
Lowy and his colleague published their technique a few months ago that uncovered more than 95 percent of early pancreatic cancers. The new technique revolves around tapping into the intercellular communication network. They purified extracellular vesicles (EVs) the tiny, bubble like blobs that mediate cell-to-cell communication from the blood of patients with early pancreatic ovarian, and bladder cancers. Subsequently, they performed an analysis of the protein composition of the samples.

Lowry and his team developed a machine learning algorithm to detect a small set of EV proteins by comparing the samples from cancer and control patients. These proteins can be used to detect early-stage pancreatic, ovarian, and bladder cancers. They proclaim that their algorithm successfully detected 95.5 percent of stage 1 pancreatic cancers. The program also diagnosed 73.1 percent of stage 1 ovarian cancers and 43.8 percent of stage 1 bladder cancers. The method is potentially a 'life changing' technology for early cancer detection. This issue is dedicated to a bunch of oncologists who give humanity hope.