A Breeding Ground for Global Leaders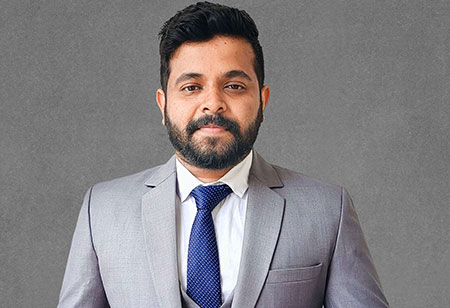 Sujith Vasudevan, Managing Editor, 0
Given the cut-throat competition that prevails across different industry verticals, we can't really blame employers for expecting new candidates to be smart generalists who produce outcomes beyond their technical or theoretical competence. But who are we kidding? The traditional higher education systems in the country have their own limitations for equipping students for such an elite level of competition.
To cope with the dynamic needs of the business
ecosystem, the need for supplementary education
platforms promoting increased agility and learning aptitude is paramount. They enable college students and entry level candidates to equip themselves with technical skills such as Salesforce, Data Analytics, Cloud Computing, AI/ML, and much more, which are imperative for their success with any organization.

However, the lack of infrastructure required to crack this has been a stumbling block for institutions across the country. The pandemic, in fact, showed them a way to accomplish this, thanks to the explosion of online education. Indian School of Business (ISB), Hyderabad, is setting a great precedent. ISB has launched two global management programs on Coursera a global management program in infrastructure as well as a global management program in operations and supply chain. The program aims to develop a well-rounded understanding of the infrastructure and real estate industry through case studies, simulations, and keynote speakers. It's not surprising that ISB is a breeding ground for global leaders. This special issue is dedicated to the alumni of ISB Hyderabad.