A Golden Opportunity in the Emirates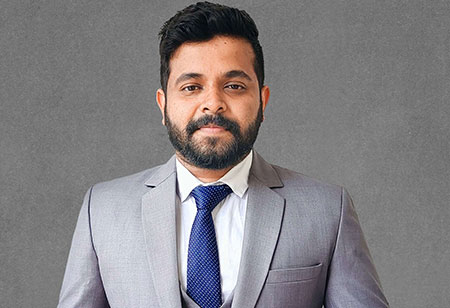 Sujith Vasudevan, Managing Editor, 0
The India UAE bilateral trade corridor has always been robust. But this year, specifically, is a great year for the businesses in both regions. The year started with the United Arab Emirates and India signing a wide ranging trade and investment pact that is expected to boost bilateral trade to over $100 billion within the next five years.
Commenting on the occasion, UAE de facto leader, Sheik Mohamed bin Zayed Al Nahyan says, "This deal promises to provide significant benefits to UAE and Indian
businesses, including reduced tariffs and enhanced market access, while also breathing new life into trading corridors from Africa to Asia and laying the foundations for growth and prosperity that will benefit the entire region." The augmented partnership between the UAE and India implies further deepening of ties between the two countries. In fact, the UAE is India's third largest trade partner, while India, constituting 14 percent of the UAE's total non oil exports globally, is the empire's number one trading partner for non-oil exports.

The bilateral trade, however, is expected to surpass $60 billion in the current financial year. It's a golden opportunity for Indian leaders in the peninsula. According to the deal dynamics, the beneficiary sectors include business services, telecommunications, construction and development, education, the environment, the financial sector, health services, tourism, hospitality, and maritime and air transport services, among others. In this issue of CEO Insights, we tell the stories of some of the iconic Indian leaders shining in the UAE's business landscape.
Do let us know your thoughts.