Hosting A Paradigm Shift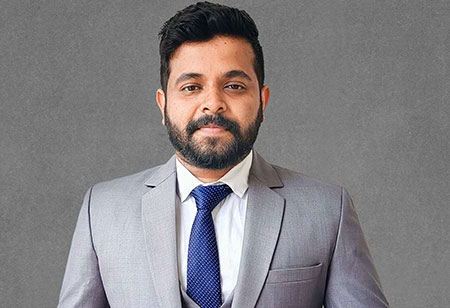 Sujith Vasudevan, Managing Editor, 0
India has successfully leveraged the smartphone revolution by exponentially improving the network infrastructure and democratizing digital services in the country. The newfound convenience and trust significantly helped the financial industry infuse trust into a vastly untapped market. While financial literacy is still a work in progress in India, we have come a long way. According to an ASSOCHAM-PwC report, India's Fintech market is expected to expand at a CAGR of 31 percent till 2025.
Delving deeper, insurance penetration in India is likely to climb significantly, with the market expected to reach a
value of close to $ 222 billion by FY26 (according to a report by consultancy firm Redseer), driven by the growing middle class and increasing internet connectivity. However, the insurance industry faces its own challenges, including rising medical inflation. Medical inflation has triggered many insurance companies to increase the premium on health insurance products this year. This could adversely affect the adoption curve.

The insurance sector and the regulators have been undertaking initiatives to promote transparency and efficiency in the nonlife insurance market and improve customer experience. The insurance watch body, IRDAI, has also encouraged insurers to build innovative products with the right interventions. Many initiatives are being taken to advance technological integration within the industry. For example, concepts like 'use and file' have helped insurance companies launch products into the market faster. On the other hand, the growth of the FinTech industry is helping the insurance sector to outreach underserved segments of society as well. Through this issue, let's indulge in some of the inspiring stories from the FinTech world.