Invest in Your Health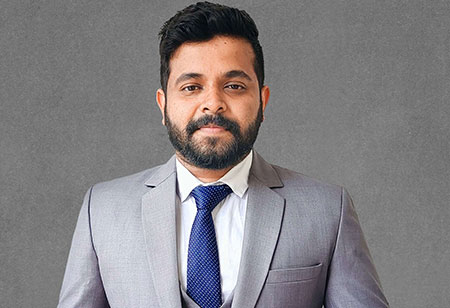 Sujith Vasudevan, Managing Editor, 0
Even after more than two and a half years since the pandemic started, it's not time to let our guards down. To date, India has witnessed more than 4.38 crore people infected by the virus and more than 5.6 lakh deaths over the past 30 months, including the 51 people who succumbed to the virus the day before I wrote this. To a population struggling with rising pollution, fast-paced lifestyles, and hectic schedules, among others, the pandemic was a big, catastrophic bolt from the blue, reminding us in an appalling manner that health is true wealth.
There is no denying that investment in health insurance is a necessity, regardless of your age. But listen, especially youngsters, one lesson that the pandemic outbreak has taught us appallingly is that we should always stay covered under a comprehensive health insurance plan to avoid spending a major part of your savings during unfortunate circumstances. With medical inflation, paying huge medical bills can wipe out your entire savings.

While the out-of-pocket healthcare expenditure in the US is just 11.31 and 15.50 in the European Union, it is 54.78 in India (according to World Bank data in 2019). However, India is on a fast track of development and manifests a steep decline in outof-pocket expenditure, from almost 70 in 2013. Improving this aspect further will not only improve the healthcare ecosystem in the country, but it will also help people make some sustainable investments, improving their wealth management and structure.