Mauritius: The Door to Africa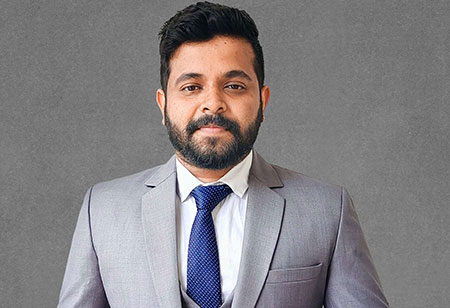 Sujith Vasudevan, Managing Editor, 0
Over the past few years, Mauritius has been on an ambitious journey to bolster its economic plinth. One of the major aspects of this master plan is improving global trade and inviting FDI. Recently, Mauritius signed investment protection agreements with 44 countries and double taxation avoidance agreements with 21 African countries. The country now has preferential market access to 70 percent of worldwide consumer markets, thanks to its trade agreements with Africa, the USA, the European Union, China, the UK, Turkey, and other countries.
In the aftermath of this improving trade environment, the India-Mauritius bilateral ties have been better than ever
before. Mauritius' total exports to India grew from $16 million in 2010 to $56 million in 2022. Around 90 percent of the over $70 billion Indian investment in Africa is routed through Mauritius.

Mauritius is developing a dedicated special economic zone (SEZ) for Indian companies. I invite Indian investors and real estate developers to develop the zone and strengthen our economic ties," said Arvind Radhakrishna, Strategic Advisor to the Economic Development Board of Mauritius, while addressing an interactive session organized jointly by WTC Mumbai and the All India Association of Industries (AIAI).

Thanks to the infrastructure and economic facilities the country offers, Mauritius is ready to be not only a business destination for Indian entrepreneurs but also a broad doorway to the vast African markets. Indian companies can set up manufacturing units in Mauritius and export to Africa and other countries. Indian entrepreneurs can explore business opportunities across emerging areas such as renewable energy, biotechnology, hitech manufacturing, and blue economy. This issue is dedicated to Indian entrepreneurs in Mauritius who lead by example.

Read More: