Organizations Need More from General Counsel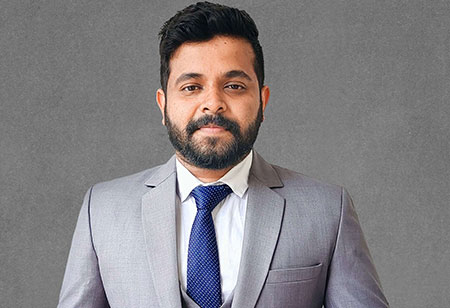 Sujith Vasudevan, Managing Editor, 0
'India Hits a Century in Style!' recently tweeted Piyush Goyal, Minister of Commerce & Industry, Government of India, celebrating the country's 100th unicorn, when neobanking finTech portal, Open, raised fresh capital to push up its value to over a billion dollars. Remember, India had only 14 unicorns in 2017. It's pretty clear that the country now has a better setting for startups to thrive. However, engendering success with a startup and prolonging that success for the future are not the same things.
The corporate realm is a world of its own. Given the prevailing cut-throat competition across markets, scandals, financial crises, and the globalization of anything & everything could create stumbling blocks in your organization's journey, not to mention the need to protect Intellectual Properties. The changing regulatory environment and compliance landscapes across the globe are pouring oil into this. As a result, businesses continue to fight a flaring amount of lawsuits and the means of financing them with an accompanying upward march in the size of verdicts.

Be it a startup or an established organization, ethical guidance and long-term risk management are paramount. Hence, the role of the General Counsel (GC) has become increasingly important and complex while undergoing a lot of transformation over the past few years, similar to the CXOs. Far from playing a solely advisory role, the organizations now need GCs to manage a department similarly to operational units, with additional focus on cost-effectiveness and performance metrics, and in turn, directly contribute to the organizational growth. We shed light on a few GCs who lead by example in this issue.
Do let us know your thoughts.