The Cyberabad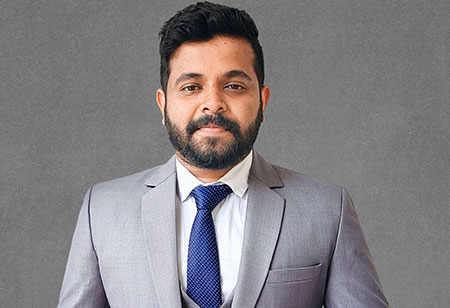 Sujith Vasudevan, Managing Editor, 0
It's interesting to witness Hyderabad slowly taking the IT innovation baton away from Bangalore. This exceptional trajectory of the city can be attributed to the collective efforts of the public and private sectors. For instance, T-Hub, one of India's leading innovation ecosystem enablers, has nurtured around 2,000 startups in the city since its inception in 2015.
Phase one of T-Hub endeavors, which Tata Sons Chairman Emeritus RatanTata inaugurated, witnessed a
rise in the number of startups from 400 then to more than 2,000 now. Telangana Chief Minister K Chandra sekhar Rao inaugurated the five times bigger new facility. The new 3,70,000 sqft facility is bang in the middle of the technology hub in Raidurg. Along with T-Hub, the industry bodies like NASSCOM, CII, TIE, TASK, T-Works, WeHub, and RICH, are also fostering and promoting entrepreneurship in the city.

While these organizations offer a favorable environment for aspirant entrepreneurs to launch their dream venture, the job is still far from done. However, the central government has also launched several initiatives to aid them in their endeavors. The Pradhan Mantri Mudra Yojana, Credit Guarantee Trust Fund for Micro & Small Enterprises (CGTMSE), Financial Support to MSMEs in ZED Certification Scheme, Credit Linked Capital Subsidy for Technology Upgradation (CLCSS), and Design Clinic for Design Expertise to MSMEs are only a few among them. This issue, which tells the story of a bunch of stellar entrepreneurs from Hyderabad, will offer a vital trigger of inspiration.
Do let us know your thoughts.