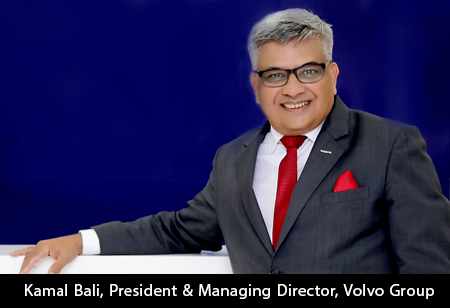 Sustainability
is not new to the world, but it's recently that most of us understood the importance of this word. While we all thought that the world was healing itself during the pandemic when we were all shut inside, the fact is that plastic waste rose to a record high during these times thus making environment choke and suffer. Nevertheless we also forgot that the nature has limited resources and we are kind of squeezing more than our share, all to brag about our innovation & prosperity.
According to a UN report, the amount of the earth's natural resources we extracted has tripled in the last 40 years. According to another report by UN, if the global population reaches 9.6 billion by 2050, an equivalent of almost three planets could be required to provide the natural resources needed to sustain the current lifestyle.
Hence the need of the hour is
sustainable consumption and production.
Using alternate methods of production and consumption, we can restore the earth into a better shape before handing it to our next generation.
Kamal Bali, President & Managing Director, Volvo Group and the Chairman of Swedish Chamber of Commerce in India,
also agrees to the thought. A veteran in the automotive industry, Kamal has over four decades of experience and have witnessed every ups and downs in the industry. Having been associated with Volvo for the last seven years, he is instrumental in providing direction to the team to navigate through the new challenges as well as look at the new opportunities. He is also the ex-Chairman of CII Karnataka and on the boards of couple of other institutions like the Department of Space and others apart from being on IIT Kanpur board.
I interacted with Kamal to know more about the
sustainability and automotive industry,
and how we can make
decouple economic growth from environment degradation
whilst increase resource efficiency and promote sustainable lifestyles so that we can handover a much
healthier earth
to the next generation than we received. Read to know more.
You have been in the industry for over 40 years but the past few months taught different things differently. What are some of the lessons you learnt in the past few months that weren't ordinary?
These are interesting times and every day is a new reality, new challenges and new opportunities. The last couple of months have been different but we have got used to it and are making the best out of the circumstances that we have.
In fact, with due respect to everyone, the pandemic has created a humanitarian crisis of lives and livelihoods. But we have made it much bigger than it is in reality. The crisis can easily be managed if we are a little more disciplined. We need to learn to navigate through these situations in a much better way and hence according to me, the role of the ecosystem and the society now is to learn to move ahead instead of getting obsessed to it.
There are several learnings and we need to take the rough & the smooth together. We cannot let go off the never-before opportunities that we see in front of India due to the geo-political situation. Today the world wants India to succeed. This is the time when most countries are looking at India as an alternate among many other alternatives of supply chains to provide the trigger to the economies the world over. However it won't be served on a plate but you need to earn it or work for it. The writing on the wall is clear!
What is your thought about sustainability & how is the automotive industry dealing with it?
Sustainability is an often used word in today's lexicon applied loosely or seriously. But according to me, it is no more a lip service but will be the way of doing business itself. In short, it is a three-pronged approach of being economically efficient, socially inclusive and environmentally friendly. This will soon become mainstream across industry as the pandemic has taught us a number of things and acted like an alarm bell and a pause button. Hence sustainability is the only remorse, which will be environmentally friendly, socially inclusive, economically efficient, have positive social impact, and moral responsibility. These five metrics need to be taken care by every institution, whether it is industry, institution or academia.
As far as Volvo is concerned, sustainability is our DNA ingrained in our nature and culture. When it comes to automotive industry in particular, there are a number of elements which will play out. And if the question is how do we reach a sustainable level? By creating a collaborative ecosystem and use technology to reach there. For instance, the automated driving or driverless cars, e-mobility (e-vehicle) which is environmentally friendly, use of software for connectivity (connected vehicle), 3D printing or additive manufacturing and alternative fuels.
But then despite so many choices, what is driving us back?
Sustainability cannot be achieved by one single factor but needs a 360 degree approach. There are a lot of actors (policy maker, financers, industry, society and consumers) required to build sustainability as a culture and a mindset. The actors need to demand or supply sustainability. But it's a pain when people ignore sustainability looking just at the price point. Technology can be an enabler in solving these challenges.
Other factors like user/buyer behavior will also drive the industry towards sustainability. For instance, if they want mobility-as-a-service, they will not buy vehicles on their own. Technology can also play an important role here. We at Volvo are very clear about our goals and have pledged that we will work towards driving prosperity to sustainable transport solutions and towards being 100 percent fossil-free fuel by 2030, 100 percent more safe and 100 percent more productive than our systems today. Volvo in 2010 itself became the world's first automotive company to participate in WWF Climate Saver Program and committed to the world our sustainability goals – to reduce 50 million tons of CO2 between 2009 to 2014, while reducing another 40 million tons of CO2 emitted by our products between 2015 to 2020.
Transport concepts like road, hub & spoke model, right vehicle to the right application, power to weight ratio and others too play an important role in sustainability. But the question still remains – how do we achieve them?
We need to get high performing solutions, which is the need of the hour. India's logistics efficiency is one of the lowest against the global average. The country's cost of logistics is about 14 percent of our GDP whereas the global average is eight to nine percent. This additional waste in the system in unsustainable and a good example of how solutions can help bring down the cost, reduce pollution and make the society safer.
So if you ask me what will drive the automotive industry, they are road concepts, transport concepts, technology concepts and what will move the vehicle (fuel). Going deep into the mobility concepts, I see that shared transportation will drive the automotive industry further.
Is the automotive industry in India prepared for sustainability and alternate fuel?
Yes, the industry is prepared but it can spend money only if there is a demand from the customers. There needs to be a collaboration among the ecosystem; there needs to be takers and suppliers for sustainability and the entire process should be regulated by the government. The government needs to take cognizance and make certain requirements in the mobility system.
Sweden India Transport Innovation and Safety Platform (SITISP) is playing an eminent role in making this happen. 15 institutions including companies, government bodies, and academic institutions have joined hands and are working together with the Indian and Swedish governments on increasing features to provide more safety and sustainability. This will surely help us leave this world a little better than what we inherited!
That is indeed a great move. Do you get enough support from the government on this?
Yes, we have all the support we need. In fact, Minister of Road Transport & Highways, Minister of Shipping and the Minister of Micro, Small and Medium Enterprises, Nitin Gadkari graced our inauguration ceremony at Sweden. The platform was announced just before pandemic, but we still received all the support from Ministry of Road Transport & Highways, who as a team are providing policy support that we request.
We have also personally connected with the CEO of NITI Aayog, Amitabh Kant and received immense support. I must admit that with so much of support, the future looks pretty interesting.
What according to you will be the future of automotive industry in India?
One thing that the pandemic has created is a new normal, and it is for sure that we will face new challenges. However, it is important to find new answers and opportunities out of these challenges. Going forward, the population of the world will multiply and hence the need for mobility will increase many-fold. So the automotive industry or call it the industry of mobility will grow, but may be the systems or ways of mobility will change. We might have an inter-operable, multi-model, seamless system wherein we travel through various means of mobility using just one ticket. Another instance is a card that can be used to drive a car, park it, travel in a bus or a metro using it as a ticket or take an auto-rickshaw using it as a payment mode.
So the shape, form, and methodology of the automotive industry will evolve with time and will turn into a very interesting one – with all the new moves like electricity mobility, alternative fuels or the vehicle or system parts.
What opportunities lie for startups?
As mobility grows, the black box of opportunities for startups will also evolve. A lot of startups have already evolved in this space and are providing sustainable solutions to large companies.
Volvo is playing an important role in unboxing these opportunities through its initiative – CampX. Could you throw some light on it?
Yes, CampX by Volvo Group is a global innovation arena for technology and business transformation. We have people from across functions like regulators, industry, academia and startups, all sitting together and solving problems for the world – from the most simplest to the most complex ones. Here challenges or problems on mobility are outlined and solutions being found. Once challenges are highlighted, we invite teams to participate and work together in the most transparent, open and ego-free environment.
What are your biggest life lessons that you carry with self?
I have been fortunate to having worked with some of the most wonderful companies and people. In the last 40 years, I had not had a single day of regret and have enjoyed what I did.
Work has been pleasure and fun for me. But few things that I have learnt in the journey is that you have to be transparent & collaborative with your colleagues. End of the day, if you want to succeed, you have to be good at collaboration, and to become collaborative, you need to be transparent, which ultimately leads you to trust. Hence these three words are my biggest learnings – transparency, trust and collaboration.
To tell you, this becomes more important in the coming days when more and more people will engage in working virtually where everything needs to be done cross-functionally.
What is the mantra of your success?
Enjoy and have lots of fun in what you do! But then you have to come out of your comfort zone. One thing I made a rule is to never settle in my comfort zone even at times when I was on a high. I always thrived for new challenges, learn new stuffs, and gain newer knowledge & competency to become a new me.
Carry a positive and can do attitude, and believe in new possibilities that may come. Also, I like to be the change I want to see.
What is you hobby?
Playing golf and driving to hills on weekends, and reading books.
Favorite travel destination?
Hill stations in India including Coonoor & Nilgiris.
Favorite cuisine?
I am a vegetarian and my order of favorite cuisines are Indian, Oriental, and the Mediterranean.
Favorite gadget?
I am still an old school guy when it comes to gadgets.
Favorite movie?
Not a movie buff but I like the movie 3 Idiots.