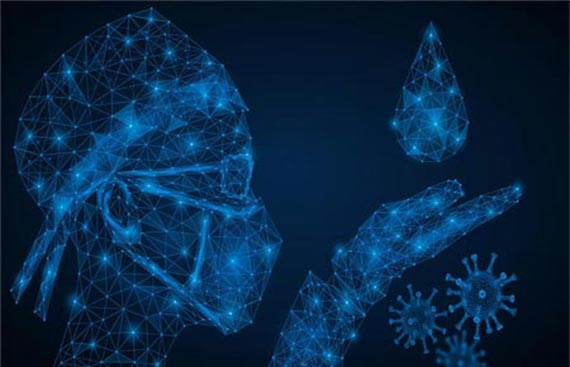 COVID-19 has changed our life plans. From multiple boxing of budgets into sections including travel, education, health, entertainment and others, it has now shrunk to only a few including health and cyber security. According to Unisys Security Index, India has the second highest level of security concerns among the 15 countries surveyed, with a Unisys Security Index of 223 out of 300. It reflects that Indians have a high level of security concern across the breadth of national, financial, internet and personal security covered by the survey. On the other hand, identity theft emerges as the top security concern with 83 percent of Indians seriously concerned about this issue. This is followed by internet security concerns with close to 82 percent of respondents seriously concerned about computer viruses and hacking, and the security of online transactions.
The Changing Priority List
COVID-19 is spreading its wings in India, with positive cases rising to nearly 30,000 per day. Hence several state governments have imposed anther lockdown to restrict people's movement and do contact tracing. While there are several speculations that COVID-19 is airborne and that we are yet to be hit by the worst of COVID, people are more wary about their family health. Reportedly, the cost of treating a COVID patient in a private hospital could run in several lakhs, it is not possible for every family to afford this sum. Even Unisys Security Index has explored the impact of COVID-19 on Indians and found that family health is the number one priority during a pandemic, with 82 percent of Indians citing it as their top concern.
This is followed by the country's economic stability and healthcare infrastructure, and cited as key concern by 80 percent of respondents, while 79 percent said they were seriously concerned about their personal physical health. The least concern for Indians are being scammed about because of the pandemic (72 percent) or suffering a data breach while working from home (71 percent). "The Unisys Security Index captures the pulse of security concerns in India. The good news is that there is widespread awareness of security risks in the personal and digital real with eight in 10 Indians concerned about identity theft, computer hacking and viruses, bankcard fraud and online transactions," informs Sumed Marwaha, Managing Director, Unisys India and Regional Vice President, Services, Unisys.
The Index also reveals that as employees assume that their employers will take care of securing data and systems, it is time employers must adopt a security strategy that treats people as their weakest link in security. They need to ensure their people have secure direct access to applications, are trained to identify and avoid malicious scams and phishing attacks designed to exploit the fears and distractions created by the pandemic and can quickly isolate devices or parts of the network to minimize the extend of a breach.
As many have mentioned that the worst is yet to come, we need to prepare ourselves to handle the tough times. Only those who do so will see good days once the cloud is clear.