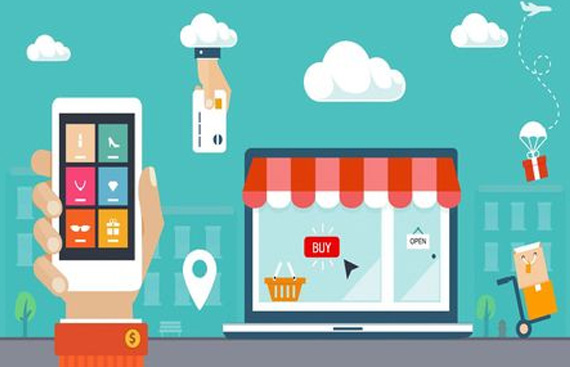 Around a month back, Confederation of All India Traders (CAIT) said that the Indian retail sector witnessed a loss of Rs.5.50 lakh crore since Lockdown 1.0 was imposed. It also mentioned that at least 20 percent of Indian retailers are likely to windup their businesses in the next few months. While big retail outlets and e-Commerce firms were closed till Unlock 1.0, the small local kirana stores came forward to be our saviors during those turbulent times.
With COVID-19 here to stay for long, and as we learn to live with it, the government has given permission for shops to open up across the country except the containment zones. Despite so, there seems no remorse for the big retail firms & malls, and silence & absence of customers will haunt them for long. On the other hand, the industry is facing job losses and has to deal with falling demand for months as consumers will stay away from crowd cautiously for the next few months.
But looking at the brighter side, e-Commerce companies and shops/malls providing home delivery facilities will glide on the growth track swiftly. While groceries essential consumables are performing well, the most impacted seems to be the luxury, fashion, beauty & cosmetics brands. However, these industries are turning owards online mode of business to serve customers and stay afloat till the brick & mortar model is back to the usual. However, they need to be more resilient and to survive the crisis, they need to manage their costs and drive their e-Commerce sales through innovative ways as customers will be reluctant to spend and making them do so needs magic tricks for non-essential companies.
The Survival Magic
So what should the online businesses do to sustain businesses till offline picks up pace? Many offline businesses have entered online space in a haste, which means they are not ready to tackle the increasing traffic on their websites. Instead of making technology investments in servers and bandwidth, cloud computing is an easier, cheaper and better option for such companies which will help them scale as and when as per their need. However, just attracting customers on to one's platform isn't enough. Companies need to provide high-quality customer experience, first online and then when delivering. Hence intuitive user interface, streamlined payment options and quality support apart from seamless supply chains becomes quintessential.
However, the industry looks at the government to support their revival in any possible way. Though the RBI has reduced the interest rate by 40bps and extended the moratorium by another three months, the retail sector needs more efforts & support from the government to survive and bounce back. Most of the businesses seek longer-term moratorium and loan restructuring option to survive the financial crisis. In April, Ameet Panchal, a member of the Retail Association of India, had written to the GoI for measures to support the industry. He asked the government for a moratorium of 270 days for all interest payments of Cash Credit Lines up to 31 December, 2020, with non-fund sources such as bill discounting and letters of credit to be included in the moratorium.
Together with industry suggestions & government's support, and using the magic of technology, the retail sector will bounce back to normalcy as people learn to live with COVID-19 and move towards 'Jaan bhi, Jahan bhi'.
Read More: