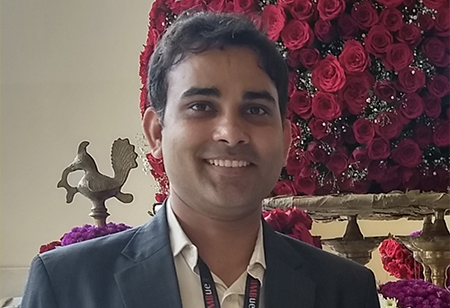 Mayank Sharma, Co-Founder & CEO, nTalents.ai
When business landscape undergoes changes due to technology, existing job requirements transform along with them and knowledge-based skill sets are either automated or become obsolete every few years. Businesses, therefore need a more agile workforce and the future focuses on 'Augmented intelligence' in Human Resource use cases which focuses on combining human decision making skills with automated workflows.
Because of such transformations, almost every phase of talent management (Recruitment, Onboarding, Development, Retention, Engagement, Exit) faces multiple crises. A well designed talent management process not only optimizes workflows but actually builds a competitive advantage for the company.
Let us discuss some of the ways in which it is already happening in the industry. It is only a matter of time until such practices become commonplace as industry best practices.
Automating Repetitive Tasks & Workflows: AI can help in automating some of the repetitive tasks performed by the Human Resources Department like verifying qualifications, answering questions from job applicants about things like company culture, policy and benefits; assisting employees in applying and getting leave approvals, handling requests for cash advance etc.
Personalising Job Postings to Attract Right Talent: A high quality job post is important not just for the organisation's image but for increasing the reach of the post so that maximum number of qualified and diverse candidates can apply as a result. AI utilises natural Language Processing algorithms to analyse language patterns that causes job posts to succeed.
Using Advanced Criteria for the Selection Process:
Initially different academic criteria like high school and university transcripts and results were used to shortlist candidates. But AI has now enabled the testing of advanced skill sets which identify soft skills and behavioral traits critical for the job role like learning agility, creativity and innovation. This greatly removes the risk of relying solely on a Resume.
Reducing Candidate Screening Time & Eliminating Bias:
Talent acquisition teams in companies are occupied in coordinating with the candidate, taking telephonic interviews and making databases. Almost at every step of the process there is manual intervention because of which both time taken and selection bias is high. AI leverages
psycholinguistics to analyze candidate response to build behavioural profiles of candidates. These profiles enable hiring managers to find the right person for a job backed by data-driven insights. AI plays a significant role in creating unbiased mechanisms, processes, and tools that influence human decisions.
Automating the Onboarding Process:
The onboarding process includes guiding a large number of new hires through company policies, checking paperwork, and explaining tasks. All these processes are monotonous and take-up a lot of time.
The onboarding process, when powered by AI and online learning material enables personalisation of the otherwise cumbersome process and therefore makes it more interesting.
Providing Personalised Career Planning & Training:
The present generation, millennials switch jobs more frequently than previous generations. AI helps in determining a path for professional development using the employee's existing proficiencies, knowledge, interests, and skills gaps to build a professional development program. This ensures that the individual grows into their role quicker and makes them job-ready for the new company.
Transferring Knowledge from One Generation to Another:
The transfer of knowledge from one generation to the next is important in every industry. It is more important in certain industries like Manufacturing, Oil and Energy. With the help of advanced softwares powered by AI, companies can digest a large amount of data and output real time responses on the best course of action.
AI helps in determining a path for professional development using the employee's existing proficiencies, knowledge, interests, and skill-gaps to build a professional development program
Helping Improve Employee Engagement:
Employee engagement is a crucial part of the talent management process. If employees are encouraged to use chatbots for anonymous conversations, AI can provide insights into the mood of the employees, the issues and problems they face, and their relationships with their teams and managers. It makes the communication collaborative, succinct, interactive and fun and realigns employees who feel disengaged.
Improving Employee Retention:
Companies today sit idly on a lot of employee data from surveys and internal reviews, which contains crucial insights about why people leave the company. Sentiment analysis on this data can reveal crucial insights and explain the motivations and behaviors of employees. AI can help discern actionable pointers for future so that employers can retain the right talent and prevent unhealthy employee turnover.
Improving the Employee Exit Process:
The employee exit process involves exit interviews, feedbacks and surveys. Analysing the feedback of a number of employees and then coming up with an overall conclusion can be a tedious task. AI can help in analysing the feedback or surveys given by past or present employees and provide the employer with an overall report on the areas to improve or focus on. It helps in converting unstructured feedback into trusted intelligence so that leaders can zero in on what matters most and prioritize what to do next.
These may be the 10 most demanding use cases where AI can help Talent Management. But the application of AI is not restricted only to these 10 areas. There is an immense untapped potential where Artificial Intelligence can enable business leaders to see different use cases from a new perspective.