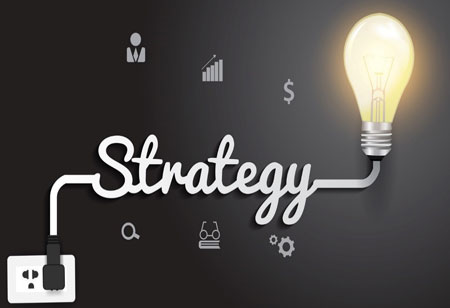 By Cauvery Uthappa, Head of Marketing & Communications, Adecco, 0
With over two decades of experience being Modern Marketing Expert, Cauvery is an excellent Content Strategist, Marketing Strategist & Process Strategist.
I have an over worn, over washed t-shirt that I absolutely love and refuse to give away. Bought many years ago during one of my travel jaunts, it has long lost its original deep blue color and has now faded to a washed out blue. I know it's time to retire it, but I am reluctant to do so because the slogan that it carries holds great significance 'No Apologies, No Excuses, No Regrets'. No Apologies we must never be afraid or feel apologetic to challenge the status quo or propose new or alternative views. No Excuses stand up for something that you strongly believe in, take occasional risks, and roll up your sleeves to get things done. But be accountable and take responsibility for the decisions you make. No Regrets Don't get me wrong. I don't mean the delusional `no regrets' bravado. While intuitively we know that we should never let regrets fester, we constantly dissect our decisions, lingering on what could have been, avoid getting into that trap.
In retrospect, when I look back at the past few years, I see so much truth in these words. I often get asked the question What does success mean as a woman leader? For today's high achieving women, success is much more than breaking barriers and achieving professional goals. Success is also about how we get there. A sure shot way to success is to factor in these four aspects purpose, authenticity, networking, and self clarity. When woven into your career fabric it can influence your decisions and create a paradigm shift in your leadership style.
Purpose
If there is one thing the pandemic disrupted environment taught us it is the importance of purpose; this applies equally to our personal choices and while taking control of our careers. A clear sense of purpose can provide direction and intentionality to one's career and positively influence one's attitude and performance. Compounding this, you should have a strong motivation or desire to contribute, provide solutions, and improve how things are done. The purpose was truly underrated in the past but now takes center stage as the core of marketing and galvanizing an organization's brand voice. Aligning and implementing brand purpose is now at the crux of an organization's business strategy. Better get started!
Authenticity
Authenticity simply put is the symmetry between our internal values, personality, and beliefs and our outward behavior or conduct. Authenticity comes from honing your individuality and at the workplace your leadership style. You can then regulate the divide between 'fitting in' and being your true self. Always choose the right kind of work, roles, and organizations that are well suited with who you are, while being watchful of the choices you make and the trade offs you are willing to make. Authenticity enables us to contribute fully and honestly in the workplace. But when you shake it all down, from an organizations' perspective authenticity means you are being true to your brand ethos and that should always reflect in your marketing efforts.
Authenticity comes from honing your individuality and at the workplace your leadership style
Building the Right Network
We are the sum total of everything that we have experienced, seen, heard, and been told it's all in there. I try to ensure that my experiences are positive and the people around me help me grow and get better every day. There is no undermining the importance of a good network, close friendships, and family ties to drive goals, choices, and decisions. To fortify your professional connections, slow down and take time for people around you; build genuine connections to the network. Identify a mentor or create your personal "board of advisors" to aid as a support system and sounding board. At the end of the day, it's a two way street where we seek help when we need it and help others when needed to drive collective success.
Self clarity
Put your money where your mouth is, as they say. Self clarity comes from understanding your ethics, motivations, behaviors, and actions. The search for self clarity will motivate you to continuously grow and develop. Seek feedback to understand your strengths and weaknesses, and to measure the impact you have on others let someone else you trust to hold a mirror. Assess how your wants, motivations, and goals change over time and what is of value to you. Learn to identify patterns that are pulling you down and be open to possibilities. Make continuous learning a life goal, keep recalibrating, and work towards a better version of yourself.
Remember, life is a team game and its entirety represents the desire to seek roles beyond the workplace or to unite different life roles into an integrated whole. Many a time our lives get fragmented and divided between work and other responsibilities. We need to learn to structure and value the multiple roles that we play, our life beyond work, and the broader definition of success and what it means to us as an individual. March to your own beat by setting priorities and valuing all your commitments and saying no to roles or obligations that no longer serve you.