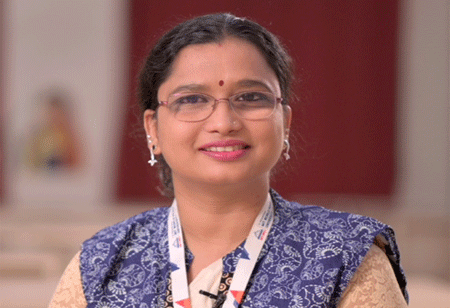 Prof Anuradha Parasar, Dean - School of Liberal Arts, MIT World Peace University, 0
Renowned for academic administration, education development, research, sociology and anthropology law, management and science, Prof Anuradha Parasar has 19+ years of experience in education progress with contributions in curriculum development and pedagogy enhancement for engineering, management, law, social science and related streams in Indian education.
Digitalization crept into our society way before the COVID-19 pandemic but showed its true potential only in the past year. The current pandemic has affected humankind in ways and branches which have been untouched for decades now. The question of whether people will ever go back to their normal lives - pre-covid times is a big question that needs to be unpacked for the legal sector as well. The noble legal industry which has seen a rush of people from the roots of civilization has adopted innovation and digital technology.
The legal industry proclaims that they are witnessing technological advancement in their sector. The introduction of innovation in the law industry has led to a 30% increase in the number of clients from 2020 and they give this credit to digitalization. Physical documentation has today turned fully virtual, ensuring the safety of documents that were to get damaged due to the force of nature.
Today, Artificial Intelligence is not just something the heads of the legal industry are aware of but rather a tool to keep their work-life on track. Innovation is the reason people are still connected in the current global scenario and it is amazing to see E-justice getting delivered. Digital acceleration has made the legal world more organized than it ever was. Virtual documentation ensures that there is no loss of data and services can be provided without any delay. Innovation and virtual meetings around the world have made legal consultation easier and affordable. Now lawyers can consult and reach out to any legal advisor from all over the world in just one click.
In the legal market, computer-aided review of large datasets, which earlier were used in electronic discovery and automated document assembly are sustaining innovations that are needed and are in demand. The legal industry is organized, much more efficient and accessible with the development in technology.
In the context of the future of the legal industry, only those who accept and align themselves with this change will prevail and will continue to touch the glory. Aspiring lawyers now should have the technological knowledge along with their legal skills to make a mark in the Industry.
Some of the many positive changes that digitalization has brought into the legal profession are listed below:
Research Becomes Easier
Research is the key to the greatness of any lawyer's work. A legal professional spends hours and hours doing research and finding relevant information for the case they are working on. Technological advancement has brought computers that can sort data on the basis of various requirements. So now when a professional uses computers, they are presented with only content relevant to their case making research work more systematic and time-effective.
Digitalization has led to a great amount of centralization of data and a systematic format is followed from the point a client pitches their query to the process of service and online billing
Chat Boxes Connecting The Right Client To The Right Lawyer
The availability of chatbox on the websites of different law firms enables clients to ask queries and are served by automated chat robots. This provides information to clients about their rights or how they can file a report or address an issue. This helps lawyer's to choose the clients requiring their legal specialization and helps clients to choose the right legal department.
Increases Information Transparency While Decreasing Administrative Costs
Digitalization has led to a great amount of centralization of data and a systematic format is followed from the point a client pitches their query to the process of service and on-line billing. Most services that were earlier through agents are now done by Artificial Intelligence, thereby enabling them to focus on more strategic matters and bring the cost down. Centralization of information helps in reducing any human error or glitches that may arise. Digital documentation helps in collaboration as well as data is sent directly to the specialist of the concerned topic.
We have been hearing this phrase, justice delayed is justice denied. With the innovation in legal research using digitalization and Artificial Intelligence, we find that there is an acceleration in providing justice to the people. This in return ensures that the rights of the individuals are protected and mobilized by the State.