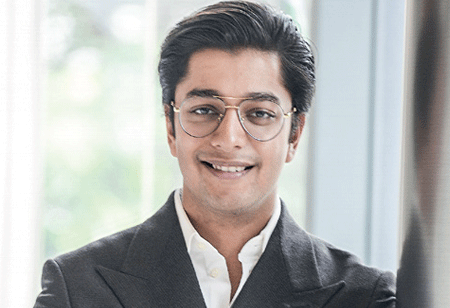 Varun Aggarwal, Co-Founder, Designhill, 0
A creative preneur,Varun is known for his extensive experience working in the startup ecosystem, and is known to have built companies from scratch.
Over the years, India has witnessed a momentous rise in the startup ecosystem and is emerging as a fast growing startup nation. A recent research study by Startup India and NASSCOM reveals that India stands on the third position just behind US and UK with 20,000 startups and 5200+ technology led startups. It also states that soon India will be home to 10,500 startups by the year 2020. Out of seven million college graduates per year, 55% of the youth prefer working in startups over corporates, as per the NASSCOM and Startup India report. Majority of which consists of the millennials who are heavily inclined towards startups and the culture that comes along with it.
With the advent of globalisation and digital invasion, the market is full of opportunities. Today the young generation is full of zeal and are risk takers which have given an upward swing and edge to the pacing startup space in India. Millennials are significant contributors to the booming gig trend in India. They are open to exploring the concept of freelancing as it widens up the opportunity of flexibility and convenience while working. Their unconventional work approach and out of the box ideas for running a business are significant drivers contributing to the growth of startups in India.
Some of the trending attributes of the millennials fueling startups growth in India are:
Millennials crave Flexibility Millennials today long for flexibility in their working approach which lacks in the traditional 9 to 5 corporate work setup flexibility in work hours gives them an opportunity to maintain a work life balance. Therefore to enjoy this freedom, they prefer to start a business of their own giving boost to the startup culture trend in India.
Longing for an identity– The young generation is progressive and advocates new ideas. They are a quick learner and believe in the concept of bringing innovative and quirky ideas to their professional approach. This quality gives them the ability to carve their skills and talent in a unique manner. Their constant will to get recognised among the crowd plays a vital role in their professional growth.
Optimistic risk takers Millennials are confident and daring risk takers who seek rewarding results and experiences irrespective of the consequences. Similarly, a startup can take a risk which a regular company would not think of taking, and they offer a millennial, not just a job but the chance to be a change maker. The unconventional and risk taking approach of a millennial is considered as a significant asset in the success of a startup that involves a lot of risk taking.
Millennials today long for flexibility in their working approach which lacks in the traditional 9 to 5 corporate work setup
Change Agents– Globalization, internet penetration and the influence of western culture have made millennials today much more aware of crucial aspects like changing the economy, perception and upcoming trends that can rule any business. They come with no baggage of conventionality and hence can see changes and challenges from a new perspective. They have a willingness to accept social change and bring new ideas and innovative skills on the table.
Ability to adapt and innovative minds- Millennials are also known to be out of the box thinkers and are always ready to come up with creative ideas. The evolution of new media is playing a significant role here. The young generation looks at the challenges and shortcomings with a fresh perspective and openness towards adopting a change has given a massive boost to the startup space in India recently.
Hence millennials are the future workforce of the country. From being young founders of successful companies to holding critical positions at the workplace to design the future of an organization, millennials are proving to be a significant contributor in the overall industry evolution across the globe. Their unconventional work approach and never say a no attitude is contributing to fueling startups growth in India.