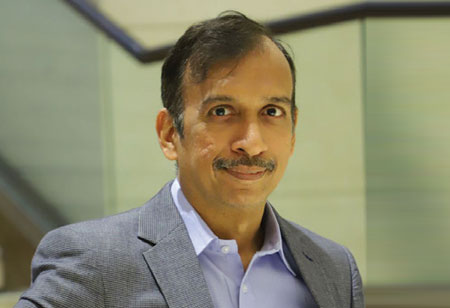 Sujith Vasudevan, Managing Editor, 0
Alok is the quintessential IIT-IIM alumni as comfortable with Technology as with Marketing. As a Chief Marketing Officer, he has Accelerated adoption of digital to build brands & businesses both in Orient Bell and in previous prestigious organisations he has worked.
1.What are the mainstream strategies for development of Marketing sector?
The core of marketing remains unchanged. It will always be to understand the consumer need, meet it better and communicating this to the consumer.
The tools & tactics to do this have kept evolving. While earlier you had gut, today you use a whole host of qualitative & quantitative techniques to understand consumers in mass. Most products are using technology to build a differentiating service component around them selves. And while in the earlier days the 'Soap Opera' reached out to consumers, today it also includes digital media content.
A marketer's creativity in connecting the dots still remains as essential. And brands that can connect the dots do better than the rest.
2.How technology evolution happening amidst digital marketing?
There are two things happening. On one hand the consumer attention is being divided between various digital media platforms. On the other technology is enabling a whole lot of offerings that would have seemed magical earlier.
Let me explain this. Today, a consumer wanting to buy a tile researches on Google. He will try and get his concerns answered online. Be it about price. Or seek inspiration about the design possibilities. He experiences brands online and some even buy online.
At the same time technology enables her to try the tiles in her/his room without even stepping out. She/he can just take a photo of her room and replace the tiles in her room. This & similar innovations in technology are making tile buying far easier than before.
3.What are the significances of a chief marketing officer in technology related roles?
The Chief Marketing Officer is uniquely placed to understand customer needs and if he has a working familiarity with technology to meet consumer needs better.
He can use technology to change every part of the marketing value chain. Be in understanding consumers or augmenting products with services.
He can leverage social listening or search volume trends as alternative sources to build a more holistic consumer understanding.
The chief marketing officer is uniquely placed to understand customer needs and if he has a working familiarity with technology to meet consumer needs better, he can use technology to change every part of the marketing value chain
He can also use technology to create services that were hithertho not possible earlier. Today, a visitor to our website can even check the stock availability at his pincode!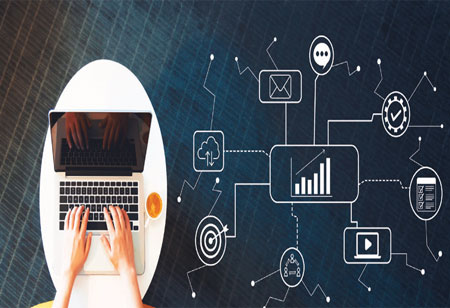 4.The finance sector has started to embrace digital transformation at a good rate, helping significantly in terms of financial inclusion. Going forward, what will be the kind of role that a vice president should play while hacking these new opportunities?
Different sectors have seen different levels of adoption of digital. And a senior professional should be adept enough to recognize the opportunities to impact business outcomes with technology. He can inspire the organizational cross-functional teams with consumer stories to harvest these new opportunities.
In the tile industry we see a huge opportunity to leverage technology and make the tile buying simpler & easier for the customer. We want to influence the shopper experience across all touch points. So, even at our most rural Tile Boutiques our channel partners use our proprietary software, Quicklook, to demonstrate to a shopper different combinations of tiles or different ways of laying them. This is the kind of large scale impact we see technology having on business and consumers.
5.In the light of your robust professional experience, what would be your advice to the young entrepreneurs in the Finance domain?
Listen heard to your consumer. Identify those stated and unstated needs. And leverage technology to meet them more effectively.