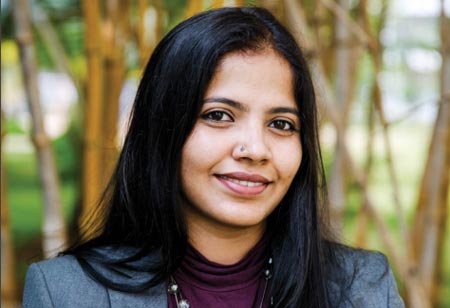 Vinita Radhakrishnan, Sr. Partner, BananaIP Counsels, 0
A specialized Bio/Pharma Patent Law and Patent Strategy, Vinita works as a senior partners at BananaIP. She is the head of the patent research and analytics division at BananaIP. Vinita completed L.L.M in Intellectual Property from MIPLC, Max Planck Institute. Over the years, Vinita worked with several large companies in the Biotechnology and Pharma Sector. Some of her clients include Connexios Life Sciences, Astra Zeneca, Muniyal Ayurveda, Nadathur Group of holdings and Wockhardt.
When someone enquires about the 'Role of Patents In developing a Vaccine or Cure for COVID-19', it will indulge the enquirer in the following details. Patents have the potential to act as a boon and a bane during pandemic times. Patents are a well proven incentive mechanism to encourage innovation in order to find solutions to problems, such as the current COVID Pandemic. Patent exclusivity has proven to be an effective incentive in creation of drugs for several life threatening diseases in the past.
However during a crisis of this nature, the need of the hour is speed, as many lives are at stake. Sometimes the easiest and fastest solution could be in repurposing existing research. This may not be possible because of blocking patents that might pose problems
Hurdles for technologies, vaccines, and treatments relating to COVID entirely depend on the law and policies of a country. While patents do have the potential to pose hurdles and block research, if a country puts in place law and policies to enable research and accessibility for the purposes of dealing with COVID, the hurdles can be managed. Many such initiatives have already begun such as COVAX and Open COVID Pledge.
BananaIP's Initiative of Open COVID Pledge for Free Patents
The 'Open COVID Pledge' requires the Patent holders/applicants to make their patents available for free until the COVID Pandemic is handled. BananaIP thought this was a great initiative to support and offered to file the patent for free to any applicant who wishes to take the pledge. It considers Open COVID Pledge as one the contributions to promote COVID related innovation.
Though BananaIP received many applications under this program, yet it is not willing to make their inventions available under the 'Open Covid License'.
Although, Indian Pharma companies are primarily known for their contribution to the Generic market, the several small and medium sized drug discovery companies have made a mark through their innovations. One factor that works against innovative Indian pharma companies is the extent of investment required and financial risk involved in drug discovery. It is my belief that Indian pharma companies have tremendous potential to make significant contributions in developing novel medicines for the world market. Also many established generic companies have started dedicated research divisions during the last 10 years.
Although, Indian pharma companies are primarily known for their contribution to the generic market, the several small and medium sized drug discovery companies have made a mark through their innovations
Foreseeing Innovation in Traditional Medicine For Life Style and Life Threatening Diseases
Being someone who needs to do 10 different things at once, I joined a doctoral program in molecular biology, where I got cold feet because that required dedicated attention towards a narrow topic for several years. That's around the time I was introduced to IP. The prospects of being able to work on a variety of inventions, at the same time while making a career that pays well was certainly attractive. I think it's one of the best career decisions I have made in my life as I have had the good fortune of working with several ayurvedic and traditional medicine companies who have been innovating in the traditional medicine space.
We are moving into a time where alternate medicine is gaining momentum and I believe that the future of 'Indian Traditional Medicine' related research looks promising. However, given the crude nature of the medications and the stringent drug approval requirements, traditional medicine companies may have to invest their time and money into drug delivery systems that are acceptable worldwide to be able to secure significant share in the medicine market. I have every reason to believe that there will be several treatments already available in Ayurveda to deal with COVID-19 complications. However to make it internationally acceptable, data will have to be generated in a format acceptable to drug approval bodies across the globe.