Effective Strategy Management & Resource Planning - The Secret Sauce for Greenfield Companies' Success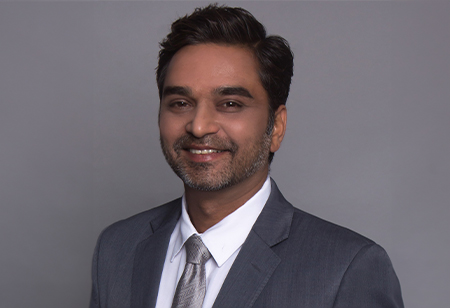 Vikas Kadlag, Managing Director, Robertshaw Controls India, 0
Vikas is a seasoned industry professional with over 29 years of experience in the areas of Greenfield Projects, large operations management, Business Turnarounds, Working culture transformations, Products & Business strategy management and Lean Manufacturing areas. He joined Robertshaw Controls in 2022, prior to which he managed successful roles at companies such as Morgan Advanced Materials, Metalis Group, TE Connectivity and Siemens.

In a recent interaction with CEO Insights, Vikas shared his insights on various aspects pertaining to greenfield companies> Below are the excerpts from the exclusive interview –
Throw some light on your approach towards operations management as an industry leader.
Firstly, you need to understand the various dynamics of your product and its markets; or you are bound to make mistakes in managing your operations. Once you have a clear idea of the nature of your product and the corresponding markets, you must select a suitable manufacturing strategy. Also, to achieve better operations efficiencies, you should ensure your processes are simple and effective. Therefore, be sensitive and careful in choosing your product portfolio aligned to your strategy.
Additionally, having an efficient supply chain in terms of both materials as well as service providers is of utmost importance to ensure optimal results across all functions. Furthermore, it is your people who manage your business, so it is important for an organization to pay a close attention to the way it trains, mentor, develop and takes care of its people.
Lastly, and most importantly, it is of paramount importance to set up good control and tracking mechanism in place across all the business processes to have dynamic assessment of the business constantly.
Suggest a few measures to undertake for successful execution of an idea in a greenfield startup.
The first step after your market research and strategy firm up is to consolidate all the inputs at macro level. This should include the vision for your next five-ten years, but with a broader perspective about every aspect of your business. Next major step is to convert all macro level steps into micro level tasks and make a set of time-bound activities for each of them.
Carefully study the geographies where your customers and supply chain are operational. Accordingly select a region that would enable the company to service its clients in the most optimum and efficient manner. Selecting the right location for your operations plays a key role in successfully bringing an idea into action. This is to be done by effective mapping of resources (availability, ease of access, costs etc) critical to your business and strategy alignment for long term.
Next critical thing is recruiting and developing the RIGHT PEOPLE with the RIGHT SKILL SETS & RIGHT ATTITUDE (maximizer attitude). Right skill sets and Right Attitude is extremely important for any type of project execution as it is execution phase where most of project management tasks fail to deliver the desired outcomes.
Furthermore, you must make sure to conduct periodic reviews of the progress of tasks sets by having simple, practical but effective tracking and review mechanism in
place. (Keep in mind that complicated review mechanisms deter people from using them).
What are some of the major challenges you have met while building greenfield startups and how did you manage to overcome them?
Every greenfield across all industries face a unique set of challenges. The first one among them is lack of a proper resource planning at the ground level, which will have an adverse impact on the cost and sustainability of the project eventually.
Secondly, building an effective team of skilled professionals who can deliver desired outcomes is another major challenge in the process. For this, it is critical for the company to have the necessary training and development programs for the people in respective areas.
Most key aspect to pay attention is fact that at greenfield stage you hire people from diverse backgrounds. Hence, it is extremely critical to have the strong frameworks of organizational values-principles, ethics-integrity in place right from the beginning which helps to set the tone and culture at the organization.
It is of paramount importance to keep every procedure as simple as possible to ensure realistic deployment of operational excellence principles.
Suggest a few effective steps greenfield startups can take to remain sustainable.
Sustainability has been one of the prime aspects businesses across all industries are laying a lot of emphasis on in recent times. Thus, it is important to imbibe sustainability as part of your business model right from the initial phase and not treat it as a secondary factor that can be implemented late on in the process cycle.
Following this approach, not only keeps the cost of being sustainable to the bare minimum, but also enables the organization to implement newer sustainability techniques into their existing process whenever necessary or mandated by the governing bodies.
How can a company ensure the effectiveness of its operational excellence programs?
Most times the operational excellence programs or lean manufacturing programs are implemented because the company has a global framework for them. These frameworks are mostly not sensitized to regional cultures. As a result, they mostly follow sophisticated procedure to deploy the operational excellence principles and tend to miss-out on many simple and practical aspects. (Standard Operating Procedures, Various forms & format to collect, monitor & analyze the data etc). This is one of the most common areas where many organizations falter when it comes to their operational excellence.
Thus, it is of paramount importance to keep every procedure as simple as possible to ensure realistic deployment of operational excellence principles. (Always remember that complicated procedures/methods keep people away from such philosophies).
Also, there are often cases where ground level team meets non-committal approach from senior and middle management about these initiatives. These initiatives in turn set negative vibes on the entire program, including the ones who are actively involved in it as well.
Lastly, since employees are at the core of everything the business tries to work on, it is important to ensure highly effective and constant employee engagement and development initiatives in place.